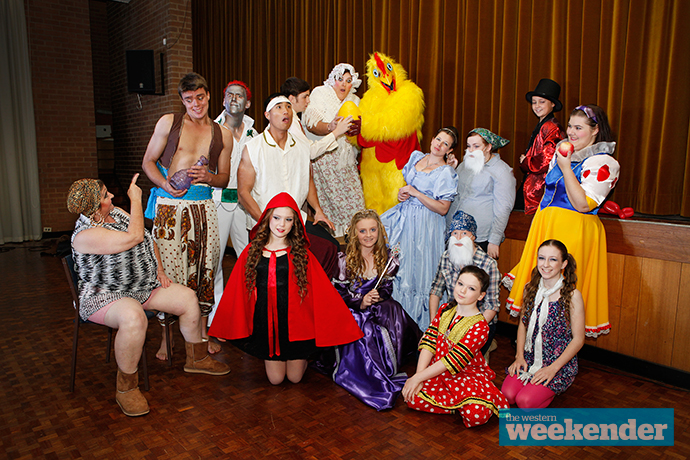 Everyone loves a good fairytale. Whether young or old these stories hold fond memories for audiences of all ages. But what happens when you take a well known tale and give it a little twist?

You get a fractured fairytale like 'Aladdin's Fractured Fairytales' which will be delighting audiences at the John Lees Centre this July.
'Aladdin's Fractured Fairytales' is a music comedy that will have you in stitches. Taking the characters you know and love and putting them in all new, and hilarious, situations.
No matter what fairytale you favour, the show will have everyone covered with characters from Cinderella, Snow White, Little Red Riding Hood, Jack and the Beanstalk, Ali Baba and of course, Aladdin. This is the perfect show for the whole family, with plenty of audience interaction, music and laughs.
'Aladdin's Fractured Fairytales' is written by Richard Brooks and directed by Anthony Brown. Most of the cast and crew involved in the show are from the Penrith area so this is a great opportunity to support our local talent.
Aladdin's Fractured Fairytales will be on at the John Lees Centre, Penrith. Performance dates are as follow: Saturday, July 12, 19 and 26 at 2pm and 8pm; Friday, July 18 and 25 at 8pm. Tickets are $15-$20 or $50 for a family of four.
For bookings visit www.trybooking.com/74058. To reserve seats call 4735 5422.