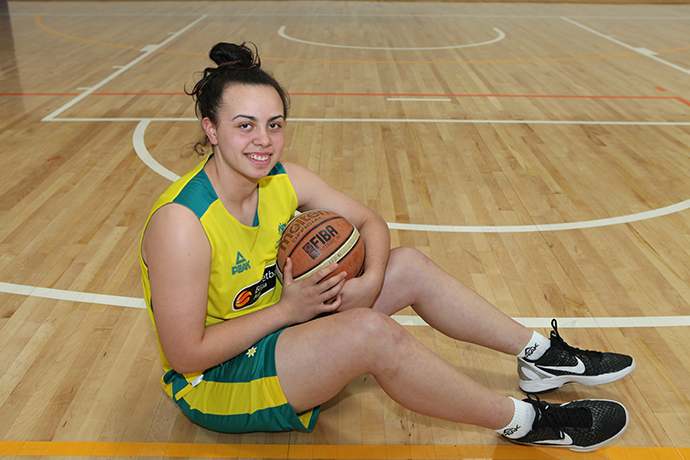 If you take a look inside Tahlia Tupaea's wardrobe you'll notice a lot of green and gold in there.

That's because the 17-year-old local basketball sensation has once again been selected to represent Australia, this time in Europe.
Tupaea, who is one of Penrith's most talented young athletes, was last week named in the Australian U17's Women's team to take on the rest of the world at the U17 World Championships for Women, beginning in the Czech Republic on June 28.
The Glenmore Park resident, who currently plays for the Penrith Panthers in the Waratah Championship League, said no matter how many times she plays for Australia, she still gets excited.
"I still get a huge buzz when I'm selected but I think I'm finally ready now," she admitted.
"I've played in a number of older age tournaments in the past, which has given me a lot of experience and confidence to compete at a higher level."
Tupaea and her teammates will jet off bound for Europe next week to play in a lead-up tournament in Italy before heading to the Czech Republic to face Mexico, Japan and Slovakia in the group stage of the tournament.
"Japan should be our hardest game," Tupaea said after checking out the schedule of matches.
"Japan play a different style of game and they are a lot faster compared to a lot of other countries. It's a matter of keeping up with them."