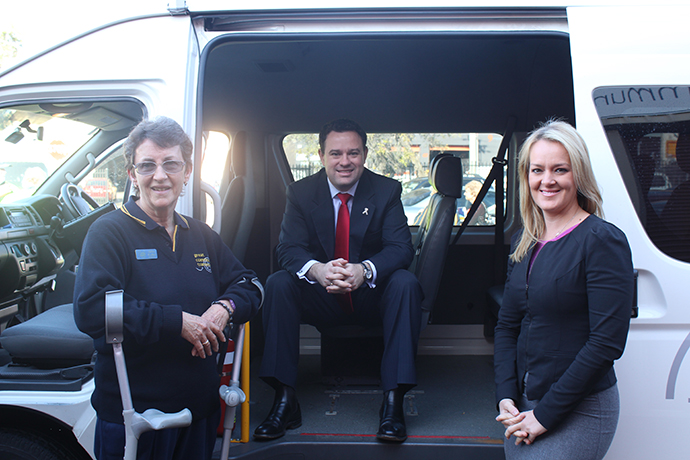 Great Community Transport will be able to significantly expand their services after the Federal Government announced this week the organisation would receive additional funding.

On Wednesday morning Lindsay MP, Fiona Scott and State Penrith MP Stuart Ayres, visited the Kingswood-based transport organisation to see the difference that an additional $169,000 will make.
Great Community Transport's Helen Walker explained that with the funding, the transport service would be able to open a new route for local seniors.
"Currently we do 79,000 trips a year, taking seniors to different destinations across the Blue Mountains and Penrith," she said.
"With this new funding we will be able to increase that by 5,000 trips per year, including a new route to Bunnings and Chemist Warehouse so that seniors can buy small items from there."
Great Community Transport have 24 vehicles in their fleet and Ms Walker said the funding was excellently timed as a 25th vehicle is being donated on Monday by the Great Walk Foundation.
Ms Scott commended the service and said that the funding was made available through the Home and Community Care (HACC) Program.
"The Penrith area is growing and the Federal Government is proud to support local organisations such as Great Community Transport who provide vital services to our senior community," she said.
Mr Ayres added that community transport is an important part of the NSW transport sector.