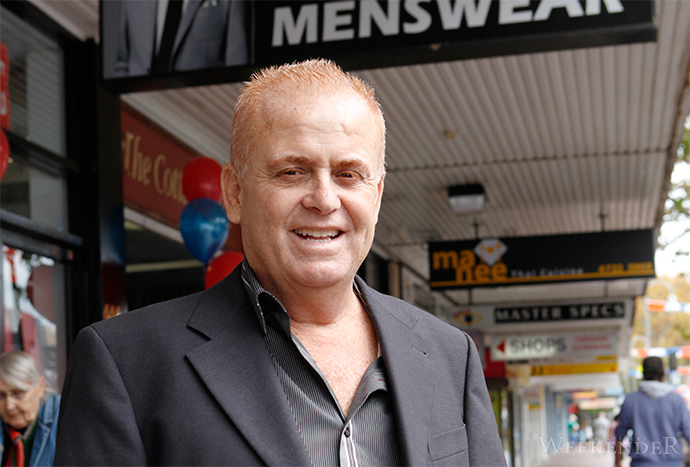 Over half of NSW households are struggling to make ends meet week to week as they battle below average wages and a rising cost of living.

According to the latest ING Direct Household Financial Wellbeing Index, 65 per cent of the state has been struggling at some point, with 51 per cent saying it would take at least an additional $300 per week for them to feel financially comfortable.
Whether they are students, business owners or apprentices, much of Penrith's working community is in the same boat as the majority of the state, living pay to pay and barely scraping through.
"For the last five months I have been struggling. People are not spending any money, especially not on menswear," said small business owner, Simon Hard, who this week opened his menswear store in High Street.
"People are worried about the cost of living, are worried about what the Government will do next. I had the menswear shop in St Marys but it is a very rough time there. I had to leave St Marys and move the shop here to Penrith, hopefully things are better here."
Mr Hard has high hopes that the financial situation for people in Penrith is better but speaking to High Street shoppers this week, the Weekender discovered that there are many doing it tough.
"It is both [a matter of cost of living and a matter of not getting enough money], especially when you've got teenage kids," said South Penrith dad, Jon Cornelius, who confessed to never feeling financially comfortable.
"You've got to clothe them, buy them shoes and clothes – school uniforms between the two of them earlier this year was over $1000, and that's just a public school. Extra money would be great but where would it come from?" he said.
One High Street shopper told the Weekender she notices more people struggling financially since moving to western Sydney from Paddington, in Sydney.
"You can even see poverty in some places. After moving here, I would say 50 per cent or more are struggling," she said.
Those who struggle between pays try to manage the situation by staying home and eating cheaper food, with 37 per cent resorting to using their credit card.
According to the ING survey, 12 per cent of NSW households have borrowed money from family members to help make ends meet.
See what Penrith has to say in Friday's print edition of the Western Weekender