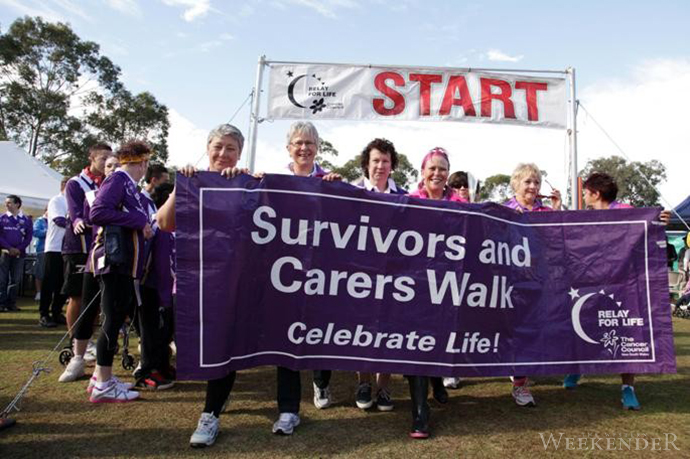 1,337 local people are gearing up to walk for the lives of their friends, family and fellow community members who are battling cancer.

The 13th annual Penrith Relay for Life will kick off this weekend, at 10am on Saturday, May 3, and will continue for the following 24 hours as local cancer survivors, their family and friends walk for cancer awareness and to raise funds for the Cancer Council.
"The key elements of the Relay are celebrate, remember and fight back," said coordinator, Nathan Dart.
"It is not just an event to raise funds, it is an avenue for people to feel the support of the community and it is an avenue for community advocacy."
Although the relay will be significant to those who take part, there are three laps that are anticipated each year.
The first, a survivors walk, celebrates those who have won their battle; the second, a candlelight hope ceremony, is held in remembrance of those who have passed away from the disease; and the final walk of the event, the closing ceremony, is a time of reflection.
"We have all the registered participants who come and attend but there are lots of people who pop in and check it out, sometimes to see if it is something they want to take part in the following year," Mr Dart said.
"It is actually a really great opportunity for the community to come together and support each other."
The entire community, whether they have been touched by cancer or not, are invited to take part in the day by attending and supporting those who are running or walking the Relay itself.
The Penrith Relay raised $413,000 last year and it is hoped that this year's efforts will surpass that as the event goes from "strength to strength".
All funds raised over the weekend will be donated to the Cancer Council.