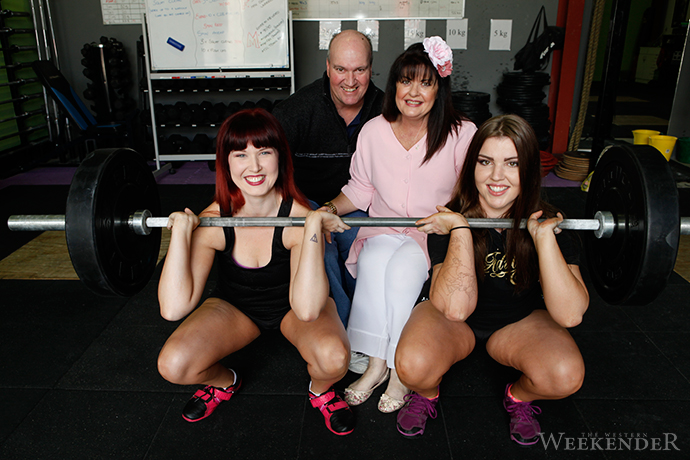 Many people are affected by cancer but only a few find themselves in the same tragic predicament as Cranebrook resident Hannah Hammond is in, with both parents diagnosed with the devastating illness.

Ms Hammond, who is 21 years old, found out earlier this year that her mother Tracie had been re-diagnosed with oesophageal cancer after ten years in remission.
Along with the help of her elder sister Hollie, she decided to organise a fundraiser but was struck with a second wave of bad news when her father, Patrick, was diagnosed with chronic lymphocytic leukemia.
She is now holding a fundraiser for both parents, to be held at CrossFit HF gym in Cranebrook on Sunday, April 13.
The fundraiser is open to the public, and Ms Hammond will be shaving her head and taking donations or pledges, while there will also be a sausage sizzle, refreshments and snacks available on the day.
Ms Hammond said she was inspired to shave her head to show courage and solidarity with her parents as they go through treatment.
"I'm trying to do something that requires a little bit of bravery from myself I guess, since they'll need to have their bravery later on… just a positive kind of action for them," she said.
With limited treatment options in Australia, both Mr and Mrs Hammond are facing the possibility of having to go overseas for medical assistance, and may also have to stop working as their illnesses progress.
Although the event has no monetary target, Ms Hammond hopes to get as many donations as possible to help fund treatment and financially support her parents.
"It's a horrible situation, and a lot of people have to deal with it either themselves or [through] family or a friend, and there's nothing you can do and it's frustrating and I was like, 'well, I feel like I'm taking some sort of assertive action that can hopefully produce something of help for them'," she said.
After advertising the event on Facebook and through flyers, she said that she hopes that Penrith locals would donate to help her family while they are affected by cancer.
"They could be anyone, it happens to someone in everyone's family and if you could help, why wouldn't you?" she said.
The fundraiser will be held on Sunday, April 13 at 2pm at CrossFit HF gym, located on Lambridge Street, Cranebrook. To donate to the Hammond family, contact Hannah on 0433 362 787.