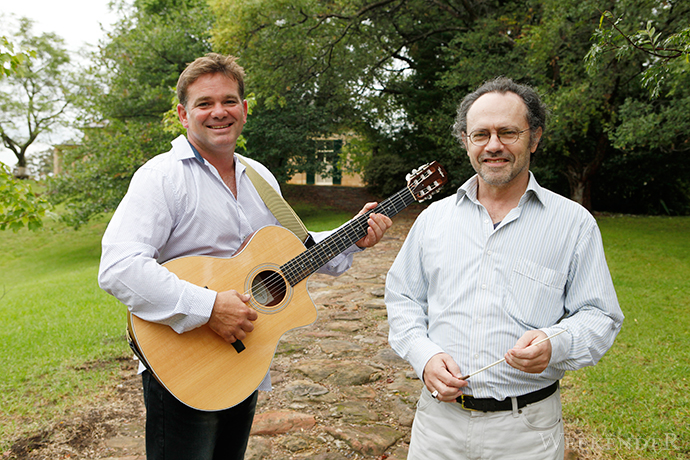 Penrith Council's decision to allow Penrith Symphony Orchestra to play an outdoor concert at Fernhill Estate was music to conductor Paul Terracini's ears, but not so for Mugloa residents who hold serious concerns about noise impacts from Fernhill's events.
Mr Terracini addressed Council on Monday evening and said that the opportunity to play at Fernhill Estate was one that the Penrith Symphony Orchestra would treasure.
"We have in western Sydney a great facility in the Joan Sutherland Performing Arts Centre, however that is an indoor facility," he said.
"Fernhill offers an opportunity for the Orchestra to play in an outdoor setting and offer the residents of Penrith a unique experience."
With Council's tick of approval, the concert will now go ahead on May 11, Mother's Day, and will feature big band music from the likes of Frank Sinatra, Dean Martin and Michael Buble.
A stage will be constructed especially for the twilight event that will take advantage of a natural amphitheatre formed by the rolling hills of Fernhill's estate. There, the 27 piece orchestra plus big band ensemble will treat up to 3,000 guests to a musical performance like no other.
Nordoff Robbins Music Therapy Centre in Penrith is a partner of Fernhill Estate and is also involved in the concert.
Cr John Thain said that the concert is "for a great cause" and so had his support. But Mulgoa residents are not happy.
They have raised concerns about events at Fernhill, particularly noise and traffic impacts. And on Monday evening Fernhill was also given approval to hold 14 events over a six month period as a temporary function centre.
"I am a keen equestrian and like classical music so these are both close to my heart, however, the impact on the Valley and neighbouring properties is going to be great," said resident Marcus Le Poer Trench.
"Properties on Mulgoa Road are going to be impacted by the traffic, but the main problem of course is the noise," added Dr Michael Hunter.
"If they are to have noise-making functions then there needs to be some sort of noise barrier erected to stop the noise."
Fernhill owner, Brenda Tripp, asked that the six month temporary centre be seen as a trial for Fernhill to become a permanent centre for functions such as weddings, corporate meetings and special events.
"We are certainly not perfect and have not done everything right in our first year at Fernhill, however we are improving and we want Fernhill's gates to remain open to the public," she said.
Mayor Ross Fowler used his casting vote to allow Fernhill the six month trial, saying that Fernhill's conduct toward Council has been less than satisfactory but that they deserved a final chance.
"I believe they have mended their ways to some degree and given the NSW Office of Environment and Heritage is in agreement that the activities be allowed, I vote in favour of the [six month trial]," he said.