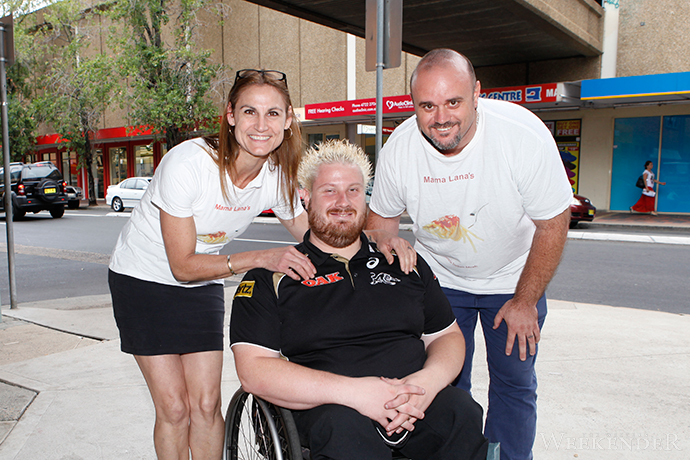 A hot, nutritious meal is hard to come by for the homeless and disadvantaged living in the local community, who often go days without a bite to eat.

Local couple, Lana and Roger Borg live with their children in their local home but recently, their family has grown dramatically as they have opened their arms, and their kitchen, for Penrith's hungry people.
The couple cook 50 to 60 meals for the homeless and disadvantaged in the community on four nights of the week, meeting them and distributing the meals under the bridge on the corner of Allen Place and Station Street.
"I'm Italian so I have been cooking all my life and being Italian, we also have big families. We let everyone in and these people love us to death – they are like our extended family now," said Mrs Borg.
"I love seeing the smiles on their faces and seeing them enjoy themselves. It is nice for them to know that someone cares – we let them know we care and try to give them back some respect and self dignity."
The couple are in the process of creating their own registered charity, Mama Lana's Community Foundation.
The idea for the foundation was first born during the October fires, when the couple made hundreds of meals daily for the firemen working to protect homes in the various Blue Mountains fires.
In November, after discovering the lack of support for the homeless in the community, they decided to create Mama Lana's.
"We don't discriminate, if you're hungry, we'll feed you. If they need anything other than what we provide, we try to help out with whatever we can," Mrs Borg said.
The soon-to-be registered charity already has the support of a number of local businesses and personalities, including Storage King and ambassador, Nathan Pentecost.
For more information, contact 0407 909 447.