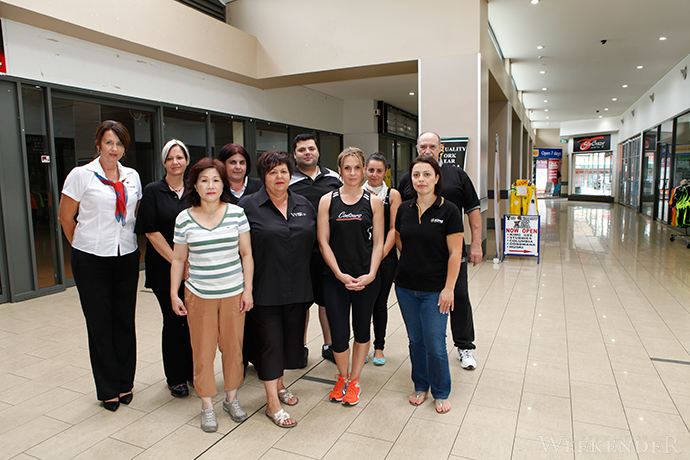 Business owners from Erskine Park Shopping Centre have issued a desperate plea to their community for support.

The centre has numerous specialty stores ranging from clothing and a newsagency through to cafes and a hair salon – all however, say they are struggling.
Teri Climan has lived in the area for 28 years and owns VYBE hair salon. She says that her family business is struggling because residents aren't visiting their local shops.
"It is very quiet. Despite that we have the local school and high school just down the road, the shopping centre is very quiet and we just don't get enough foot traffic to support the shops here," she said.
"I have borrowed money to keep the business going but we need the residents to come and support us."
Mrs Climan said that she initially bought the business to provide a workplace for her daughter who is a professional hair dresser.
"I was sick of people being underpaid in the hair industry and so I bought the business so that people like my daughter could be paid properly. I would love to hire more staff but there just isn't the business," she said.
"We don't want the centre to become a ghost town."
A meeting between the business owners was held last week, with many reporting to be in a similar plight.
Located next to VYBE hair salon is a vacant store that was formerly a Two Dollar store, but according to Mrs Climan, it closed because the owners could not afford the rent.
"One of the issues with the centre is that the large columns block the view of shoppers so that they cannot see what shops are ahead of them. We are working with our landlord to make some improvements," Mrs Climan said.
Mrs Climan said that the store owners would be willing to work with other groups in the community to rejuvenate the centre.
"We are open to anything because things are starting to get difficult."