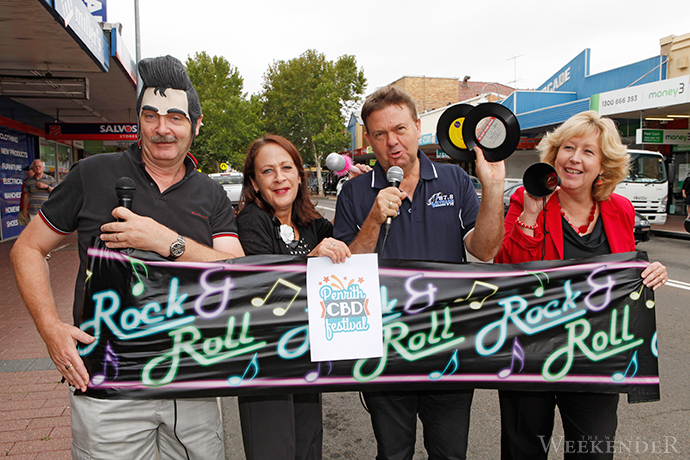 Preparations for the 2014 Penrith CBD Festival are in full swing, with the street parade and open air markets set to be major attractions yet again.

The annual festival, taking place on Saturday, March 22, attracts thousands of visitors to Penrith's CBD each year as it promotes local businesses and organisations in a fun-filled event.
Organisers are hoping to entice local businesses to display their products and services and are encouraging them to take part as stallholders at the open market event.
"We'd love to have as many local businesses as possible get involved this year. Having a large number of stalls means that people from outside of Penrith can see all the great stuff that we have here in Penrith," said Sue McNally of the Penrith CBD Corporation.
"It also lets the locals know how great the CBD is – they don't need to go to a big shopping centre because everything they need is here."
The street parade, this year with a 'Vintage 1950's and 60's' theme, usually sees around 50 to 60 community groups take part but this year, it is hoped the parade will be bigger and more exciting than ever.
"The exposure the parade gives local businesses is a huge benefit but it is also lots of fun and lets local businesses and groups enjoy being part of the community," Ms McNally said.
"If you have a creative idea about how to portray the theme, come and take part – even if you are a small business or organisation – because anyone can be involved."
More details about the exciting March 22 event will be made available to the public in the coming weeks as the countdown to the extravaganza continues.
Contact the Penrith CBD Corporation on 4722 5556 for more information, to book your stall or take part in the annual festival street parade.