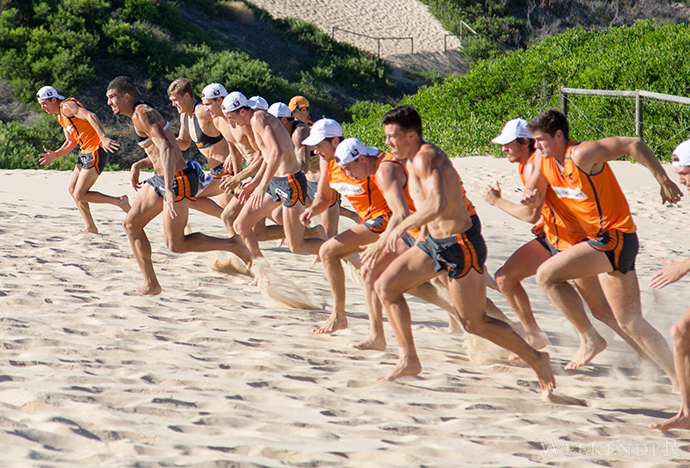 It's the necessary evil of a professional footballer – the pre-season.

When you've run last for two years running, however, getting this right at this time of year could make a big difference when things get real come March.
The Greater Western Sydney Giants have stepped up their campaign for 2014 with a gruelling training session at the Wanda sand dunes in Cronulla last weekend.
Number one draft pick Tom Boyd rated the session as the toughest in his time at the Giants.
"It's probably the hardest thing I've ever done but it's these kind of sessions where you push through as a team that make the team stronger than ever," he said.
"I'm really happy it's over but I feel like I got a lot out of it."
Giants Head Coach Leon Cameron said the players are preparing for a big 2014.
"Their effort and energy has been great all pre-season and they've come back after Christmas in great spirits and this sort of session brings them together and shows that," Cameron said.
The GIANTS will play their first NAB Challenge match against the Swans at StarTrack Oval Canberra on February 20.
They will host the Swans in Round 1 of the 2014 Toyota AFL Premiership Season at GIANTS Stadium in the Battle of the Bridge on Saturday March 15.