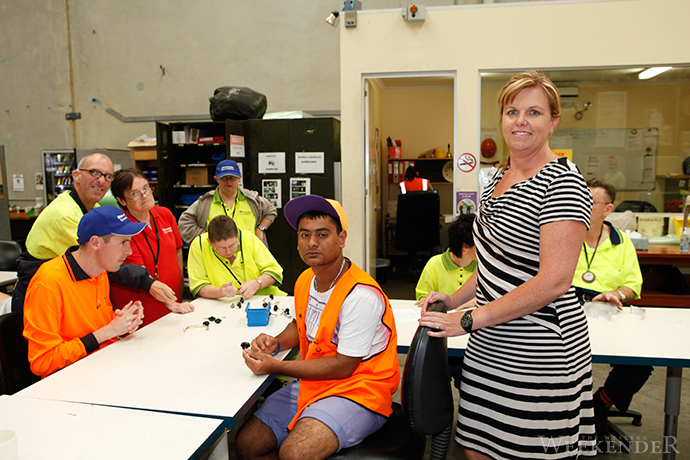 The Federal Government has announced its intentions to reform the Disability Support Pension (DSP) scheme that assists people with a disability who are unable to work.

Some 5,739 people in the electorate of Lindsay receive the DSP because they have a physical, intellectual or psychiatric impairment that does not allow them to work for more that 15 hours per week.
But the Federal Government wants to review the payment system to "best reduce debt, ensure expenditure is sustainable and support people to work".
"The Government understands the importance of maintaining an adequate safety net for those who cannot provide for themselves, and is conducting a review of the welfare system to ensure there is a balance between incentive to work and the wellbeing of an individual," said a spokesperson for Social Services Minister, Kevin Andrews.
"This could include considering two types of payments for temporary and permanent disability, and ensuring workers aged under 40 years are more regularly reviewed to check whether they are capable of working."
The system has already had its screws tightened though. The DSP grant rate for applications has fallen from an average of 63.9 per cent in 2009-10 to an average of 43.3 per cent in 2012-13, following reforms to improve DSP assessments and support people who have some capacity to work into employment.
Belinda Colombrita, General Manager of the Thorndale Foundation in Penrith that provides employment support for people with disabilities, says that whilst many want to find work, open employment is not always the best option.
"It is my experience from my association with the Thorndale Foundation that the people that we support are very keen to work, enjoy the rewards of wages, social interaction and stimulation that comes with being part of a workforce," she said.
"[But] I feel there is a strong push by governments that the goal for a school leaver, able to work, is to go to open employment.
"In my experience, people who have made the decision to transfer to open employment come back to places such as Thorndale as we are able to offer meaningful employment without the stigma of being the only one in the workforce with a disability.
"The open market is less flexible with the restrictions people with disability may have with travelling to work at certain times, time needed for medical appointments and specific personal care issues."
Ms Colombrita admits that reform in the sector is necessary.
"Reform in our sector is inevitable to ensure that the people who need the support continue to receive the appropriate support networks or financial assistance," she said.
"My concern would be that the system for assessment would not be suitable and those who are able to understand the system would benefit and those who may not know how to work the system would suffer.
"The distinction between a permanent and a temporary disability is crucial to ensure that the DSP is not the goal for those who have temporary disabilities."
Denise Heath, CEO of the Nepean Area Disabilities Organisation (NADO), agrees that reform is necessary.
"It would be reasonable to expect the Federal Government to review the DSP and exercise scrutiny of a system that is increasing in expenditure," she said.
"However, the gap is not in the payments system but rather that in areas such as Penrith, there are very limited opportunities for work for people with a disability. The Government and local politicians should look at helping work places become more accessible physically – and more socially accepting too."
Almost one in 20 Australians are on the pension that provides up to $751 in assistance each fortnight.