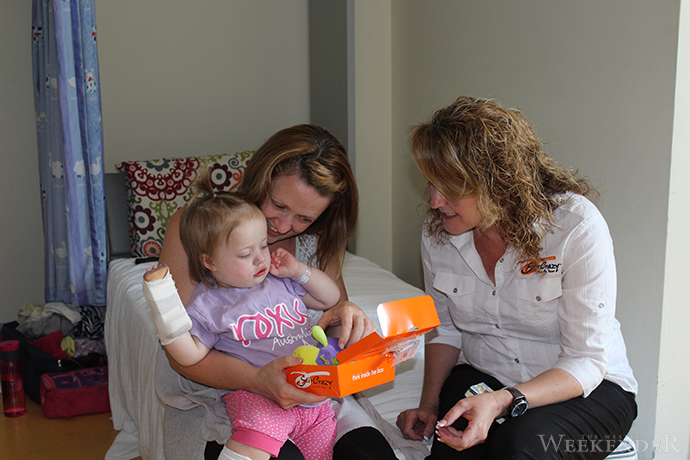 The faces of young children lit up with excitement on Monday when donated Christmas presents were handed out to patients in Nepean Hospital's Children's Ward.

An annual event, staff from Stir Crazy stores in the Penrith area fundraised to buy children, who are currently receiving treatment, an early Christmas gift.
With presents for children of all ages, Stir Crazy Marketing Coordinator, Deborah Smolen, enjoyed every minute of her trip to the ward.
"It is such a rewarding experience for the children and Stir Crazy staff, to be able to give the children something to smile about and brighten their day," Ms Smolen said.
13-year-old Jack de St Germain was in hospital after suffering a bad asthma attack.
"It has been a bit boring in here but now I have something to do – I got a spinning top, I don't know how it works yet but I will figure it out," he said.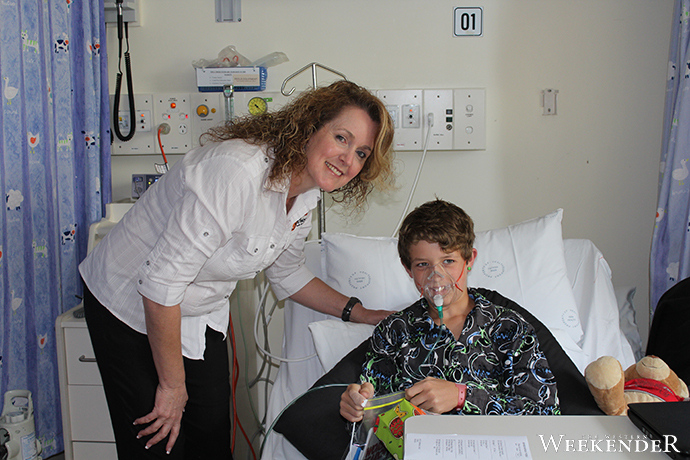 Mia Lodding, just 18-months-old was very happy to have her mother read her a brand new pop-up animal book.
She is having an ultrasound to find out if there is a problem with her hip that intermittently stops her from walking.