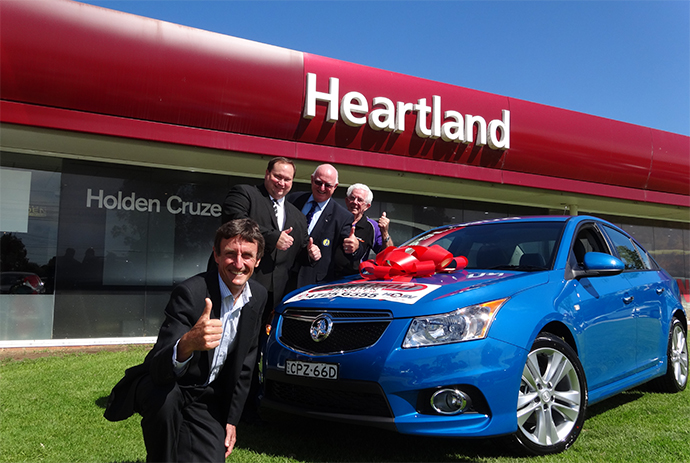 Corporate golfer Brian Reeves has won a Holden Cruze by hitting a hole in one at a Charity Golf Day held at Twin Creeks Golf Course in Luddenham.

The competition was run on Friday, November 15 as part of an event raising money for mental health research through Australian Rotary Health.
Nearly 30 local businesses took part in the event, which raised over $10,000 for the mental health research charity, Australian Rotary Health.
On hole 17, a 161 metre par 3 course, players donated $10 to try their skill at making a hole in one, sponsored by Heartland Holden in Penrith and One Stop Battery in Wetherill Park.
Mr Reeves' team, Cardno, a professional services consultancy company has been a sponsor of the Australian Rotary Health Charity Golf Day for four years.
When Mr Reeves teed off and his team mates told him that he had made the hole in one, he said, "I don't believe it. I will believe it when I see it in the hole".
Mr Reeves collected his new Holden Cruze from Heartland Holden last week – ironically, on his wife's birthday.
"It was all for a good cause and we were happy to contribute," Mr Reeves said.