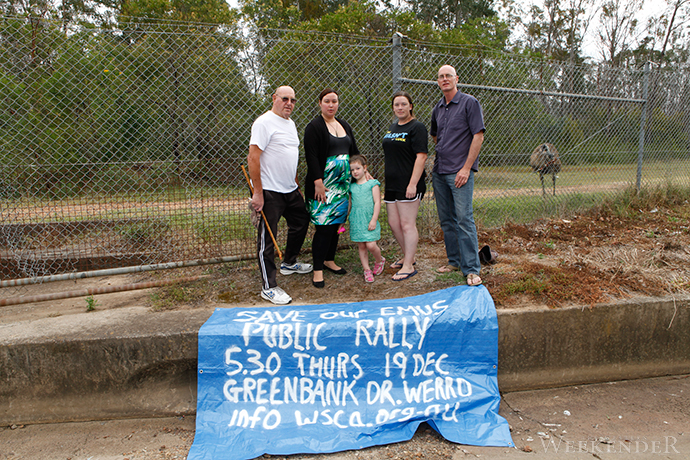 After a week of frustration and anger, a decision to remove native emus from the former St Marys ADI site owned by Lend Lease has been reversed.

Residents of Penrith were angered when they were informed that the NSW Government had issued a licence to Lend Lease to remove the emus.
But pressure from Penrith Council has resulted in NSW Minister for Environment and Heritage, Robyn Parker, announcing that the relocation of the birds will be ceased until proper consultation with the community can take place.
Geoff Brown of the Western Sydney Conservation Alliance said that residents were first informed about the decision via a letter.
"A letter was sent to residents stating the emus were being moved, but there had been a campaign to stop development of the ADI site and the emu population was to remain in the Wianamatta Regional Park," he said.
"For nearly a decade all levels of government, specifically the NSW Government, have stated that emus and kangaroos would be retained within the proposed Regional Park. So this is a major betrayal to the people of western Sydney."
At Council's last meeting of the year, the issue created heated debate when Greens Councillor Michelle Tormey tried to put through an urgent motion opposing the State Government's decision.
"Our community is rightly very upset that this company wants to take our emus. We should have the right to decide what happens to them, and we will oppose their removal," she said.
The motion was defeated by Mayor Ross Fowler, who said he had already written to the Minister asking that Council be properly consulted.
Council's representations to the Minister were successful, when on Wednesday, Minister Parker reversed the decision.
"I am disappointed that Council was not given a formal opportunity to comment before the relocation licence was granted," she said.
"I have asked the NPWS to ensure that no further emu relocations occur and I will ensure that a meeting occurs with all key stakeholders including Council and community representatives early in the new year."
Mayor Fowler said he is pleased that the State Government has listened to the Council's concerns.
"The relocation was presented to the community as a 'done-deal', but the community and Council want our natural areas preserved and we need a fuller explanation of the reasons why and discussion of available options," Cr Fowler said on Wednesday.