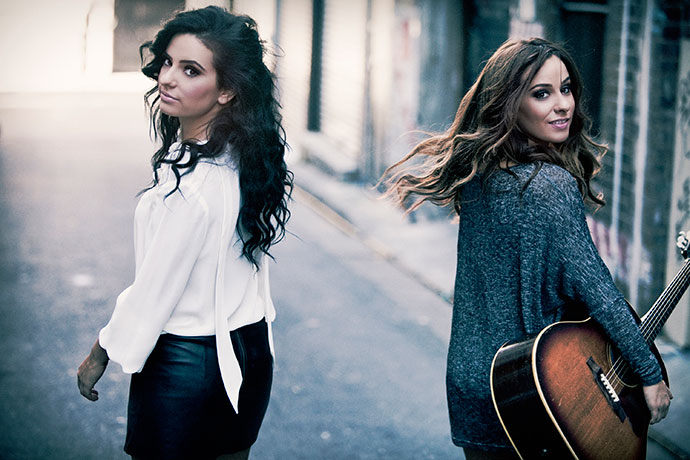 Get ready to celebrate Christmas country-style when ARIA chart-topper Paul Costa and rising duo Baylou hold festive season party.
The artists will perform at Rooty Hill RSL for a special Christmas Party on Thursday, December 19 in an event that's sure to be unforgettable.
The party will be started by young musicians Georgia Fall, who are due to release their debut album 'Love the Hard Way' at the 2014 Tamworth Country Music Festival.
Mallee-born Paul Costa is emerging as one of Australia's strongest country artists, with his fourth album 'Wheels and Steel' bearing a tough, gritty sound.
The album was mostly co-written by Costa himself, and collaborators Drew McAlister, Rod McCormack, Tamara Stewart and Allan Caswell, and features electric guitar-driven music with lyrics inspired by the beautiful landscape of rural Australia.
He will be joined by Sydney-based country duo Baylou, made up of sisters Victoria and Barbara Baillie.
Baylou are already making a name for themselves after their debut album 'Go To Hell & I Love You' was released in March, with lead single 'Target On My Heart' reaching number 1 on the Australian Country Charts.
Before joining forces, both sisters were already successful country music artists in their own right – Victoria was the winner of the 2010 Golden Guitar for Best New Talent, while Barbara toured with artists such as Adam Harvey, Beccy Cole and Troy Cassar-Daly.
They have also spent time overseas in Nashville, USA, showcasing their work and writing with talented country songwriters including Phil Barton and Eric Paslay, as well as Trey Bruce, Jamie Paulin and Steven Lee Olsen.
Their country-pop sound has a slight rock edge, which has helped Baylou gather a strong fan base in the short nine months since their debut album was released.
"We've picked up a lot of new fans with this act because it's a lot more edgier, it's a lot more rockier, it's more poppier, it's a bit in your face [compared] to what I was doing as a solo artist… a lot of fans from my solo career have just jumped on board and are loving what I'm doing as a duo act now," Victoria Baillie said.
Paul Costa and Baylou will perform at Rooty Hill RSL on Thursday, December 19 at 8pm. Tickets are $5 for members and $12 for visitors. For bookings or more information, call 9625 5500 or visit www.rootyhillrsl.com.au.