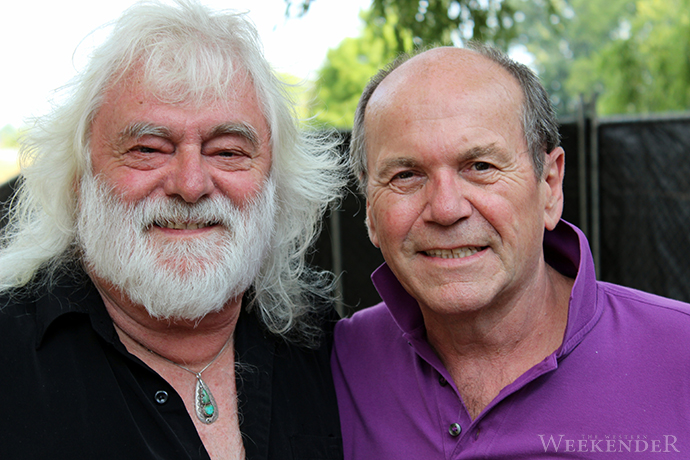 Throughout the 60's and 70's, Glenn Shorrock and Brian Cadd ruled the charts with their music and now the pair have united once more.

The musicians, who are both ARIA Hall of Fame Inductees, have paired up to release their new album 'The Story of Sharky and Caddman', which hit the shelves last month.
They will also be bringing their music to the people, going on a national tour kicking off this month, with a performance at Rooty Hill RSL on Saturday, November 9.
Both performers are well-known in Australia for their songwriting talents, with Shorrock rising to fame as a member of the wildly popular Little River Band, which had international success with songs such as 'Reminiscing', 'Cool Change', 'Home on a Monday' and 'Help is on Its Way'.
Cadd began his career in The Groop, and went on to write songs for musicians including Ringo Starr, Joe Cocker, The Pointer Sisters, Charlie Daniels, Bonnie Tyler and others.
The duo first collaborated back in 1969, when they worked together in Australian supergroup Axiom, which was crafted to break into the British market.
Axiom was a huge success locally, and had massive Australian hits including 'Arkansas Grass', 'A Little Ray of Sunshine', and 'My Baby's Gone'.
'The Story of Sharky and the Caddman' was recorded in Melbourne, with the help of legendary engineer Doug Brady and a talented band including former Axiom members Doug LaVery on drums and Chris Stockley.
Both Cadd and Shorrock said that they were thrilled to have the opportunity to work together again.
"The two of us have been mates since we were little more than kids. Musically we just always seemed to click and our voices have a most unique sound together. We've certainly ben on all the rides and every step and adventure has been laced with humour and fun. It happened all during the recording sessions and I'm certain will continue on the road. The status remains very much quo," Cadd said.
Glenn Shorrock and Brian Cadd will perform at Rooty Hill RSL on Saturday, November 9 at 8pm. Tickets are $39 plus a booking fee. For bookings or more information, call 9625 5500 or visit www.rootyhillrsl.com.au.