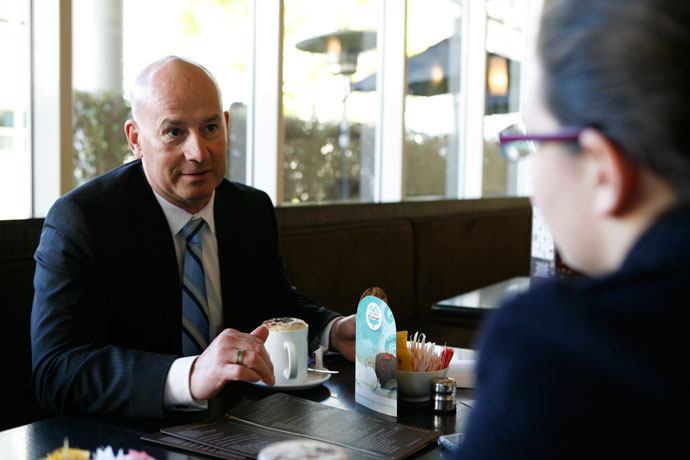 Western Sydney has one of the highest number of reports of children at risk of significant harm, yet the lowest rate in the state for face-to-face assessments of these children.

The Department of Family and Community Services is responsible for the provision of community services caseworkers who investigate and assess reports of risk of harm to children, provide assistance to vulnerable families and support and monitor children in out-of-home care.
Currently an inquiry into the number of caseworkers is being held after the NSW Opposition Leader, John Robertson, was critical of Minister Pru Goward's estimation of on-the-ground caseworker staff.
But there is fresh criticism of the Department after it was revealed that a significantly lower proportion of children reported to be at risk of significant harm in the region are being assessed face-to-face compared to other NSW regions.
According to the Department of Family and Community Services, western Sydney has the fourth highest number of at-risk reports out of seven areas – 15,874 in 2012/13 – however on 19 per cent of these children are seen face to face, compared to an average of 28 per cent.
"Across NSW, reports of serious child abuse and neglect are slipping through the cracks. These vulnerable children are the human face of the O'Farrell Government's cuts," Mr Robertson said.
He said that at the heart of the problem is staffing numbers, with only 238 actual full time equivalent caseworkers employed in the local area in the April to June 2013 quarter.
The NSW Government had budgeted for an additional 30 staff during that perios, but this week was unable to tell the Weekender if those positions have since been filled.
"These figures confirm what the O'Farrell Government has been trying to hide for months – that caseworker numbers have fallen in western Sydney leaving a significant shortage for the region despite increasing reports," Mr Robertson said.
"We have already seen senior bureaucrats confirm caseworker positions have been declining on Minister Goward's watch, despite her repeatedly stating the exact opposite. Budget savings clearly come before the protection of vulnerable children under the O'Farrell Government."
A Family and Community Services spokesperson defended the shortfalls, saying that vast improvements over the past two years had been made.
"There has been significant and continual improvement in Mt Druitt and the Metro West areas generally over the past two years and the district is moving closer to reaching state averages," the spokesperson said.
"The implementation of a number of initiatives in the last 24 months has seen the number of face to face assessments increased significantly and the district continues to reduce the number of children entering out of home care."