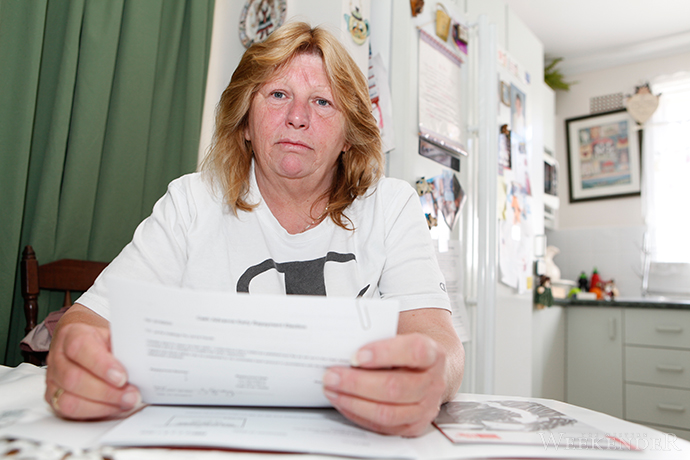 A grandmother from Cambridge Park is taking payday lender and pawn broker Cash Converters to the courts over claims she was illegally exploited by exorbitant interest charges.

Pensioner, Julie Gray, is heading a class action with the help of Maurice Blackburn Lawyers, after she was made to pay a number of fees on personal loans and cash advances that allegedly should have been calculated as part of interest rate charges – which are capped at 48 per cent in NSW on consumer credit.
"I could not believe how much Cash Converters managed to make me pay for their short term loans," Ms Gray said.
"I was desperate and needed cash to get by, but Cash Converters took advantage of me like they take advantage of lots of people. Someone has to stand up and make this company accountable.
"It was a really difficult time and it felt like I was in a debt trap. I only realised what was happening after I visited a financial counsellor."
Ms Gray said she wants to stop other people ending up in the same position.
Ben Slade, NSW Managing Principal of Maurice Blackburn Lawyers, says that despite laws in NSW capping interest rates at 48 per cent on consumer credit, Cash Converters borrowers have paid interest up to as high as 633 per cent.
"Those doing it toughest, living hand to mouth, have been hung out to dry by Cash Converters, so we will commence two class actions against the company, claiming around $40 million in compensation for about 50,000 NSW citizens," Mr Slade said.
Miranda Nagy, Maurice Blackburn Special Counsel who is also working on the case, says Cash Converters contrived to avoid the interest rate cap in NSW by having borrowers sign a separate document that committed them to repaying their loans early and incurring huge additional fees.
"This practice was deliberate, systemic and unconscionable – a callous exploitation of some of the most vulnerable in our community," Ms Nagy said.
But Cash Converters, which has a Penrith CBD shop, says the claims are completely false.
"The Company is confident that the fees have been properly levied and are completely lawful," said company secretary, Ralph Groom.
"The claimed amount of these total fees… seems vastly inflated given that NSW is the smallest state by number of Cash Converters stores (18 stores).
"The action is based on a flawed proposition and will be defended."