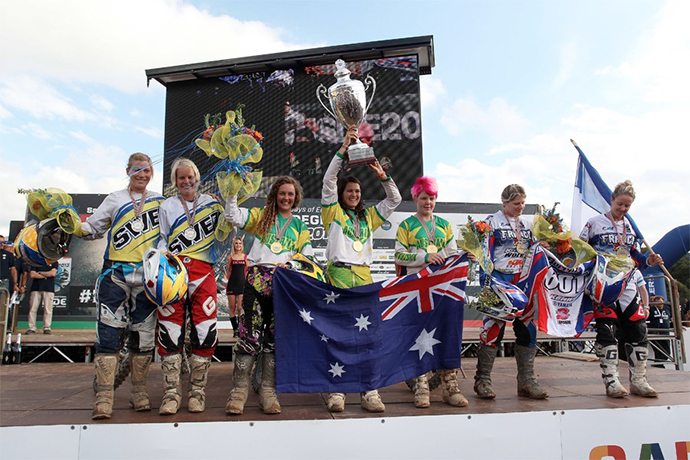 A 20-year-old Penrith local has stunned the dirt bike racing world by becoming the first Australian woman in history to win one of the world's most prestigious international enduro events.

Earlier this month Jessica Gardiner became the 2013 International Six Days Enduro (ISDE) champion after competing against the fastest riders in the world at the incredibly tough Sardinia course off the coast of Italy.
Gardiner became the first ever female Australian athlete to win her class in the event's 100-year history, dominating the field by winning three days outright and placing second during the other three days.
The ISDE is regarded as the biggest and most respected international enduro event of the year and is considered the "Olympics" of off-road racing.
Held on the Italian island of Sardinia, the course was deliberately created to make it as difficult as possible for the competitors. In a unique twist, riders also had to carry out their own bike maintenance during strictly timed work periods, including tyre changes.
It's been an amazing year on the dirt drack for Gardiner who, just last month, finished third in the 2013 World Enduro Championships in France after a grueling whirlwind European tour.
Gardiner also finished second overall in the women's Australian Off-Road Series and second in the women's Australian Four Day Enduro.
"The fitness levels required to compete at this level are tremendous requiring a huge amount of dedication and training, something many non-riders just don't understand," said Gardiner's sponsor, Trent McVey from Total Tools Penrith.
Gardiner will now enjoy a well-earned break before getting back into the action for the start of competition next year.