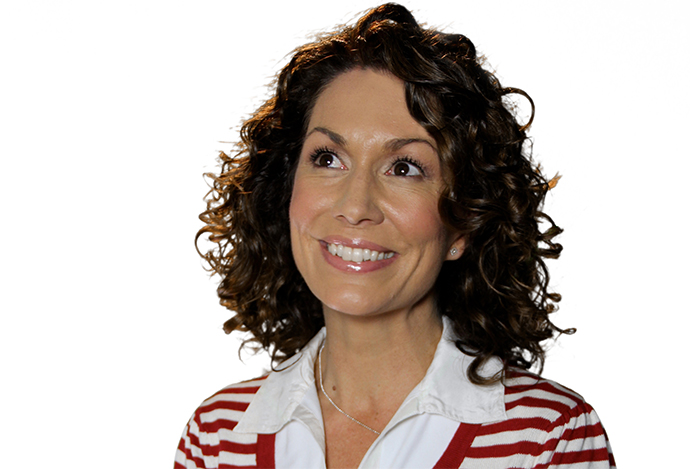 Comedian Kitty Flanagan has been wowing crowds across the country all year and now Penrith will get a taste of her humour.

The Australian comic will bring her award-winning stand-up show 'Hello Kitty' back to Sydney for an encore performance, performing at the Evan Theatre, Penrith Panthers on Friday, November 1.
Her Penrith show follows a jam packed year for Flanagan, who has toured across the country and also delivered stand-up to wildly enthusiastic crowds at a range of comedy festivals.
Flanagan also received plaudits from the critics, winning the award for Best Comedy at the Adelaide Fringe Festival, and being nominated for Best Show at the Melbourne International Comedy Festival and Best Comedy at the Helpmann Awards.
While Flanagan was born and raised in Australia, she has also worked prominently in the United Kingdom and performed all over the world with tours in France, Germany, Japan, Holland and Canada.
She was originally working in advertising as a copywriter but decided to pursue her passion for comedy, becoming well-known for the television series 'Full Frontal'.
She has appeared in numerous other television shows as well, including 'Good News Week', 'Spicks and Specks', 'The Micallef Program' and 'The Project'.
Filled with her quirky, witty sense of humour, Flanagan's show 'Hello Kitty' tackles all the big questions in life and provides hilarious answers.
The clever comedian makes light of a variety of subjects including teenagers and their bad attitude, burlesque and cabaret, sexism in rap, toilet etiquette, religion and even cat ladies.
Reviews for the show have been absolutely glowing so far, with The Adelaide Advertiser writing: "Kitty Flanagan will have you in stitches from the moment she walks on the stage".
The Herald Sun newspaper gave the show a perfect five stars, and wrote: "Her material, delivered with devilish charm, was utterly brilliant. This is a cracker of a show".
Kitty Flanagan will bring her show 'Hello Kitty' to the Evan Theatre, Penrith Panthers on Friday, November 1 at 8pm.
Tickets are $40.50. For bookings or more information, call 4720 5555 or visit www.penrith.panthers.com.au.