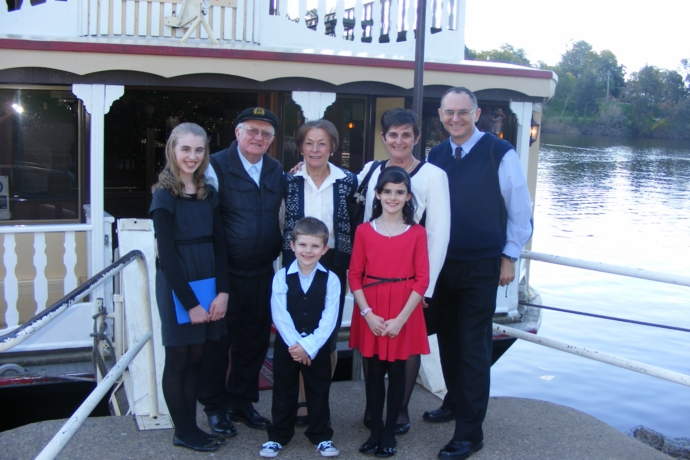 It's the end of an era in Penrith with confirmation tonight that the Wakeling family has sold the iconic Nepean Belle.

The family has owned the famous paddlewheeler, which operates on the Nepean River, for more than three decades.
Built by "Captain John" and his wife Helen on the banks of the Nepean River, the Belle launched on October 22, 1982 and has been in continuous operation since then.
Some of the milestones the family company achieved over the years include the carrying of more than 600,000 passengers, the winning of numerous prestigious tourism, restaurant and entertaining venue awards, including the Western Sydney Industry Awards – Excellence in Tourism – for most outstanding contribution to Western Sydney Tourism by a small business, in 2001.
However the achievement that the Wakelings are most proud of is the community support the business has enabled them to provide. The business has provided over $600,000 worth of direct contributions to charities, including being a major supporter of the Rotary Carols on the River for 25 years.
In 2000, the Wakelings launched their second vessel, the Penrith Platypus Cruiser. In contrast to the Belle, the Platypus is a contemporary styled cruise boat, with seated dining function capacity of up to 130 passengers.
It has also been sold.
At 73-years-old, Mr Wakeling now gets to ponder his future.
"I know I won't be able to go on forever, and there are still a couple of things that I would like to do while Helen and I are still in reasonable health," he said.
"Some more time with the grandkids and a bit of an extended holiday for instance."
And just where would this old Riverboat Captain like to go?
"I'd love to take a ride on a Mississippi River Paddlewheeler and maybe a River Cruise through Europe."
There is no news yet on the new owner's plans for the Belle.