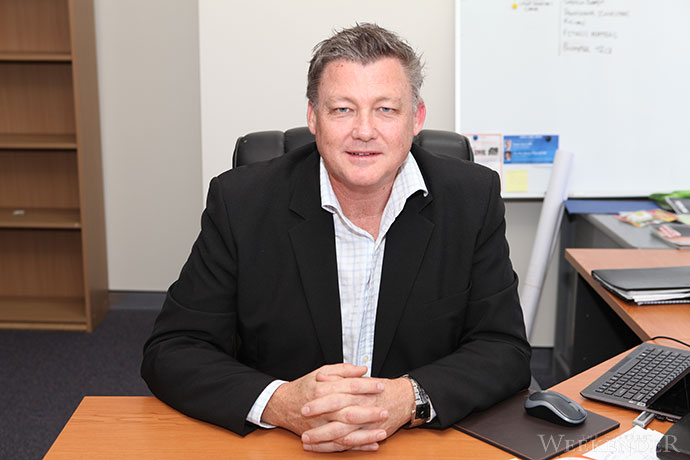 Palmer United Party candidate Andrew Wilcox says he's enjoyed his first-up election experience and wants to back-up at the next election.

With about 45 per cent of the vote counted in Lindsay, Mr Wilcox has attracted just over five per cent of the vote.
Nationwide, Palmer United is doing better than expected and is now a good chance of grabbing a senate position.
"It's been busy, tough and scary past few months. It's been an interesting ride, it's been an interesting ride knowing Clive let alone being in politics but I got to know some nice people," Mr Wilcox told the Weekender at his post-election gathering at the Tattersals Hotel.
"Call me a bit naïve but I didn't realise how tough it would be or that you have to bash up your opponents because that's not my nature but it's part of the job I suppose.
"I was lucky being in a new party because they don't pick on me but if I actually got in I'm sure the tables would've turned."
Mr Wilcox said he was happy that the party stayed away from "dirty tactics".
"I've got great feedback. People liked there was another alternative. People were sick of the two parties, they'd love to see a third party, and hopefully Palmer United becomes that," he said.
"I honestly thought my best outcome would be 10 per cent of the vote. In Lindsay I thought I would've done a good job but realistically I didn't think I would win, but it's something I've always wanted to do.
"Today I started at 4am, I went to all the smaller booths put up our flyers and posters. Then I started getting around to every booth to support our workers, who were my volunteers. I managed to man 14 booths of 37 which wasn't a bad effort for my first time.
"I would definitely have a crack again but it might take us two or three times to actually win. Apparently Clive wants us to get ready for the State elections. I won't run but he'll find another local candidate."