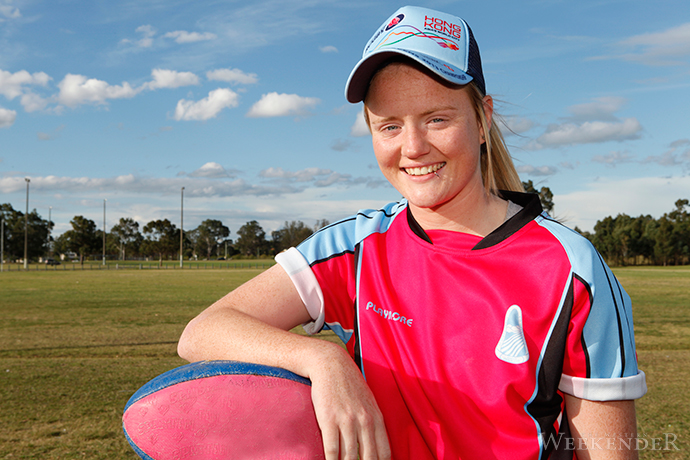 It's a quote not often heard from a 17-year-old girl just about to finish high school: "I love the hits… when you see a big girl running at you and you smash her, it's the best feeling".

While most girls Elise Robbins' age are worrying about pretty dresses and boys, the Year 12 Jamison High School student is more concerned about tackling techniques and sprint training.
Robbins was recently rewarded for all her hard work and dedication off the field by being named in the NSW U18s Rugby Sevens team who will compete at the 2013 National Girls U18s Sevens Championships on the Gold Coast next month.
"Last year when I made the side it was a good feeling but there wasn't much competition to get in because it was just starting up," Robbins told the Weekender.
"But this year there was a lot of competition with over 300 girls trying out, so it was pretty amazing to be one of 24 girls who got in."
The Jamisontown local began her sporting career as a rugby league player when she was six before switching to rugby union only a year and a half ago because there were more opportunities for women.
"I couldn't play league anymore because the age stops at 12 for girls," Robbins said.
"I am enjoying union more though because with Sevens it's a lot faster, there's more positions, more to learn and more competition. There's also more opportunities in union with both the Sevens and 15-person game, so you can get further."
Robbins revealed she chose the more male dominated codes over female sports like netball because of her older brothers.
"My brothers used to play it and I used to muck around with them in the backyard," she said.
"I just grew up in a football loving family, my dad was teaching me as well and I just grew to love it.
"I believe more girls should play rugby to show boys girls can do it too."
The 2013 National Girls U18s Sevens Championships begins on October 12.