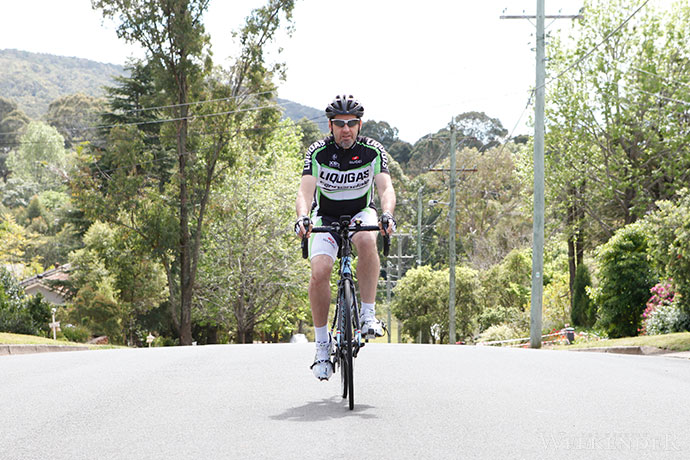 There is very little that can stop Emu Heights resident and entertainment consultant Harding Richards.
Not a motorcycle accident 30 years ago that almost claimed his life.
And certainly not a 1,200km bike ride from Brisbane to Sydney.
Next month, the 50-year-old will hop on his bike and set out on the gruelling journey across two states all in the name of charity.
'1200kms for Kids' sees 22 of Australia's most dedicated non-professional cyclists ride from Brisbane to Sydney to raise $150,000 to help seriously ill children in hospitals across the country through the Humpty Dumpty Foundation and the Children's Hospital Foundation.
Mr Harding said he's doing the 1,200km trek to not only prove something to himself but to also make a difference
"I only started riding a bike six months ago and I saw this opportunity come up and thought, 'why not?'" he said.
"It's a combination of turning 50 last year as well as seeing it as an opportunity to do something I would never normally do. It's doing something outside the box that means something and makes a difference for other people."
However, despite the daily training sessions riding from his home in Emu Heights to Katoomba and back, a serious ankle injury suffered in a motorcycle crash 30 years ago is proving to be a challenge.
"The accident severely damaged my ankle which affects by leg, hips and back… I think the injury will play a part," Mr Richards said.
"I will be in pain and I'm going to be in pain on a daily basis. It's the price I'm paying physically for doing something that's going to mean a lot to many people."
Mr Richards will set off on his journey from Brisbane on Saturday, October 12.
To support Harding Richards visit his donation page at: http://1200kmsforkids2013.everydayhero.com/au/harding-richards