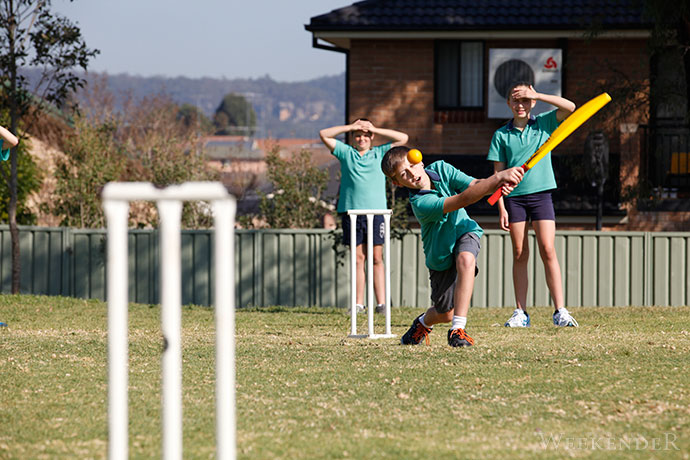 Forget the recent Ashes series because the future of Australian cricket is bright according to an Australian Cricket Census.

It has revealed school cricket participation increased by 4.1 per cent to 213,686 players in 2012/13.
A healthy increase in entry level cricket participation of 4.9 per cent is also largely attributed to school support, with the majority (83.1 per cent) of entry level participation programs delivered in schoolyards across Australia.
Cricket Australia CEO James Sutherland said the schoolyard is the place where most Australian children share their first experience with the game of cricket.
"Cricket is the number one participation sport in the country because it's fun, develops important skills, is safe, easy to learn and people build connections for life," he said.
"A significant part of Cricket Australia's formal strategy is to develop programs and resources to introduce and keep people in the game.
"The Schools Strategy is a component of this broader strategy as it aims to help cricket become an integral part of the school system."
One local school leading the way is Glenmore Park Public School who have more than 50 kids playing the game. Deputy Principal Mark Arnold said cricket is one of the school's most popular sports.
"The school has a number of different cricket teams for both the boys and the girls," he said.
"Being part of the cricket team is a highly sought after position because the kids really want to represent the school playing cricket."
Mr Arnold said the school has received plenty of support from Cricket NSW, who regularly conduct clinics during the cricket season.
In 2013, Australian Cricket will aim to visit more than 491,500 students across 5,000 schools through the School Ambassador Program, MILO in2CRICKET Skills Program and the MILO T20 Blast School Cup.
"The kids really love that and I think that's had a big input in why there's a pretty good participation rate from our kids," Mr Arnold said.
On an even more positive note, students at Glenmore Park Public are now taking their love for cricket away from school and joining local junior cricket teams.