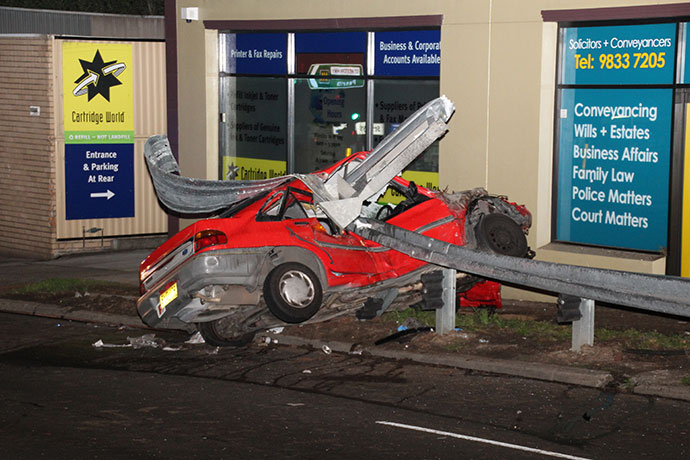 A man has somehow survived this horror car accident at St Marys – but that's where his luck will end.

The 22-year-old is expected to be charged by police when he is released from Westmead Hospital.
About 12.30am today, police from St Marys Local Area Command saw the man in a red Ford Laser travelling east on the Great Western Highway, near the intersection of O'Connell Street, with no headlights on.
Officers attempted to stop the car before a pursuit was initiated.
Police will allege the vehicle travelled through a red light at the intersection of the Great Western Highway and Queen Street, before leaving the roadway and hitting a guard rail.
The driver was conveyed to Westmead Hospital for treatment of a head injury and mandatory blood tests. He is in a stable condition.
It will be further alleged the vehicle was stolen a short time before the incident from a St Marys address.
Investigators will speak to the man upon his release with charges expected.