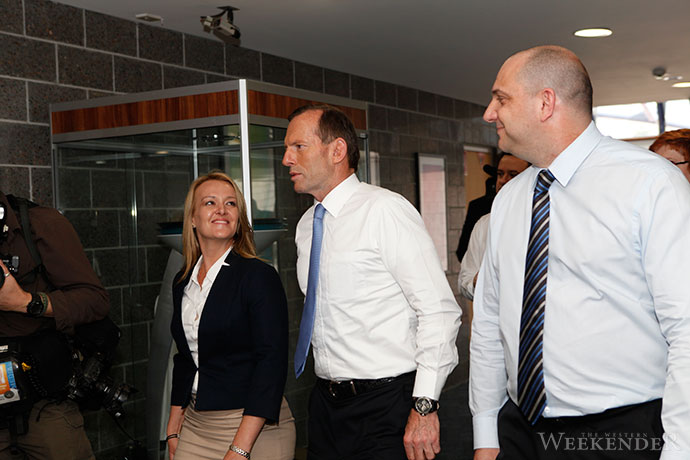 Opposition Leader Tony Abbott has sealed the fate of Lindsay by promising the biggest local spend of the campaign.

In his fourth visit to Penrith on Wednesday, Mr Abbott and Liberal candidate Fiona Scott announced that a Coalition Government would deliver the long sought-after Jane Street extension.
"I have said many times that I hope to be an infrastructure Prime Minister, and that's why I am pleased to say an incoming Coalition Government will commit $35 million to upgrading Jane Street to completing what is in effect a Penrith CBD bypass," Mr Abbott said.
"It will be good for the traffic flow, it will also be good for the proper development of Penrith as a strong CBD."
The funding will be matched dollar for dollar by the NSW Government, which earlier this year set aside $150,000 for strategic planning for Jane Street.
"Tony and his team right across western Sydney have understood and listened to the message from people … that road infrastructure is critical to their daily lives and he is putting his money on the table and the NSW Government is backing it up in every way we can," said State Penrith MP, Stuart Ayres.
Mr Abbott said that from his own experiences of living in Emu Plains, Victoria Bridge and the Mulgoa Road intersections are a traffic hotspot.
"It is an old bridge and a narrow bridge. When I was back living at Emu Plains in the 1980's that was one of the choke points no doubt about that, but at the moment the worst single choke point is the intersection of Mulgoa Road just outside us here and this Jane Street extension will take out a lot of the traffic congestion," he said.
Mayor, Mark Davies said the extension would have many benefits. He said it was a particularly important intersection given another 1,000 homes are being built on the northern side of Penrith.