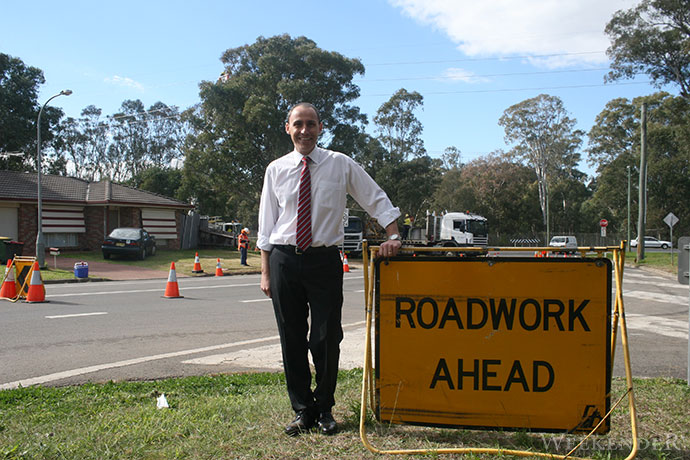 Cranebrook residents will breathe a sigh of relief as construction finally starts on the dangerous Sherringham Road intersection with The Northern Road.
Member for Lindsay, David Bradbury, announced last Friday that construction would begin immediately on the stretch of road between Borrowdale Way and Sherringham Road, which includes traffic signals at the notorious black spot.
Mr Bradbury, who earlier this year said that he would start digging the upgrades himself in order to have them progressed faster, said he is pleased the intersection will finally be fixed.
"The Federal Labor Government delivered $5 million funding for major upgrades of the Northern Road to be undertaken, which includes the installation of traffic lights on the corner of Sherringham Road," he said.
"After having secured the funding for this project several years ago, I am delighted to see these works commencing."
The roadworks include dual lane carriageways with shoulders in each direction; an upgrade to both intersections and installation of traffic signals; concrete retaining walls along the western side of the upgrade; noise attenuation barriers (walls and earth mounds) on the western side; tree retention along western side of the corridor that is not affected by the works; and installation of street lighting.
Mr Bradbury said the roadworks, which were an election commitment, will significantly improve safety for motorists and decrease travel time for local residents.