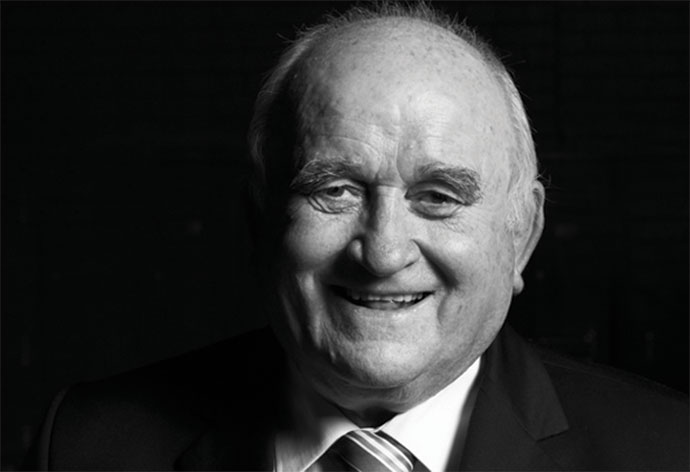 Tributes are continuing to flow in for respected local businessman and Penrith Panthers Executive Director Terry Heidtmann, who passed away this week, aged 72.
Mr Heidtmann was the owner and manager of the family-owned Professionals Real Estate in Penrith for over 30 years.
He also had a long association with the Penrith Panthers, dating back to 1964, where he started his career as a player before becoming a valued member of the Panthers Board for nearly 30 years.
"Terry was a unique person. He was witty, intelligent, friendly and offered an opinion and viewpoint about issues that few other persons possessed," said Panthers Chairman and long-time friend, Don Feltis.
"During delicate and difficult discussions I always looked towards Terry for input and he always delivered. He has had a significant background with rugby league and has been very successful in business in Penrith. He has certainly been an outstanding citizen."
Mr Feltis said Mr Heidtmann was a very popular member on the Panthers Board and could always lighten the mood.
"He could always be depended on to lighten the moment and break up very in-depth discussions with one of his famous one liners," he said.
"Terry really enjoyed entertaining his friends with tales of his past experiences. Future Board meetings will be different without Terry."
Mr Heidtmann is survived by his wife Monica and children Tracey, Ross, Richard and Maree.