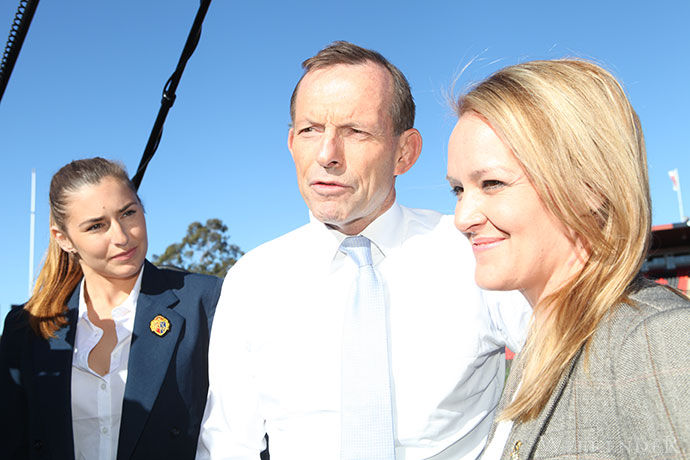 A visit to Penrith by Opposition Leader Tony Abbott to pledge $12 million towards a new sports and community centre has been overshadowed by an unfortunate campaign gaffe.
Mr Abbott is under fire for saying that Lindsay candidate Fiona Scott had "sex appeal" when he was asked to compare her to former high profile MP, Jackie Kelly.
"They are young, they are feisty," Mr Abbott said.
"I think I could probably say they both have a bit of sex appeal and are just very, very connected to the local community."
Ms Scott laughed off the line but social media immediately lit up with comments in relation to the incident.
It over-shadowed what was the first leadership visit during the election campaign.
Mr Abbott announced $12 million towards a major project at Penrith Panthers, which will see a new sports and community centre built to house various sporting programs as well as the PCYC, among other organisations.
Labor had committed $12 million to the project earlier this year.
Before making the announcement at Penrith Stadium, Mr Abbott spoke with Liberal supporters at the Penrith Paceway.
"Labor thinks they own western Sydney," he declared.
"Well, they have neglected this part of Sydney for far too long. Send a message to lazy Members of Parliament – your time is up!"