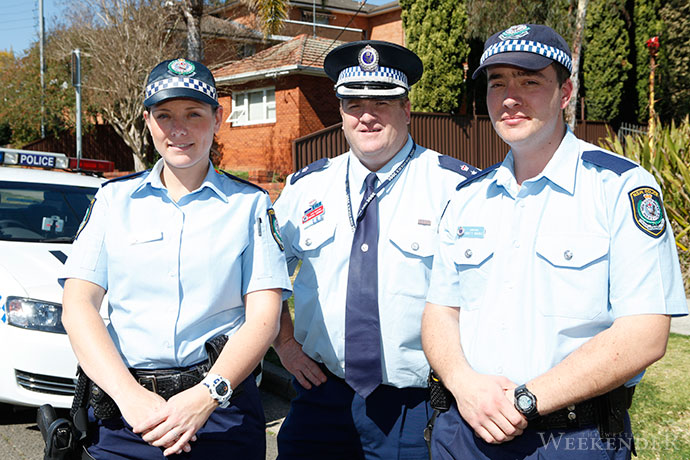 Two new police officers joined the ranks at St Marys Local Area Command this week, fresh faced and rearing to get started.

Probationary constables Brett Marks, 27 and Natalie Annunziata, 30, who began their new careers as police officers on Tuesday, are looking forward to the years ahead with anticipation.
For Ms Annunziata, starting out her career in St Marys, fresh out of the NSW Police Academy is both exciting and nerve-racking.
"It was definitely later in life that I decided it was a career path I would take. I think recruits actually had a big part of it. I remember watching and thinking, you know what, it actually looks really interesting," she said.
"Starting out, I think the same things that you are excited about, you are nervous about. The Goulburn 'bubble' where you are all protected, safe and everyone complies is very different to working in the streets of St Marys."
Within the NSW police force, there are many different fields that an officer can specialise in.
"Since we did the training at Goulburn, there were so many jobs that I didn't even know existed so, I am curious to find out what else is out there. At this point it is just about getting through this stage and learning as much as I possibly can now," Ms Annunziata said.
Contrary to his colleague, Mr Marks has wanted to be a police officer for as long as he can remember and starting off at St Marys was his first preference.
"It was always something that I wanted to do; since I first started school, in kindergarten," he said.
Both officers are looking forward to the moment, in 12 months time, when they are not considered probationary any longer.
"Once you finish the 12 months and you have passed all your other training, you've got your stripe and you are a sworn constable," Brett said.
"I can't wait to get through the probationary period."
St Marys' Chief Inspector, Mick Connolly is keen to see the new officers out and about patrolling the area.
"They are well trained now, it is a great career and I hope they enjoy it," he said.