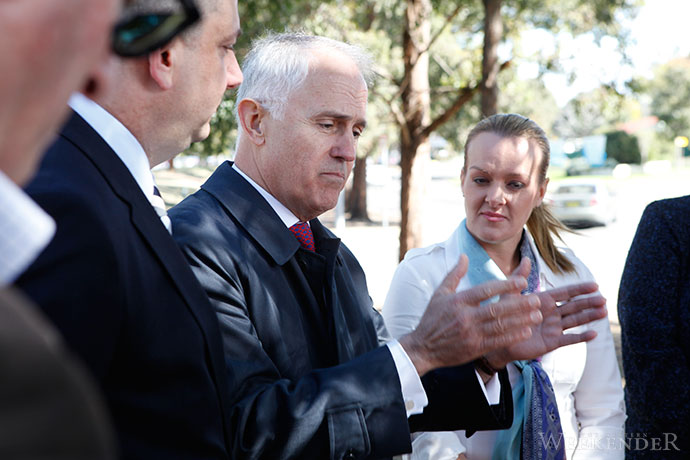 A Coalition Government will help make Lindsay streets safer by providing $300,000 for Closed Circuit Television (CCTV) cameras.
The investment comprises $100,000 for CCTV cameras in three locations: High Street and Station Street in Penrith and in Queen Street, St Marys.
"The best way to tackle crime and anti-social behaviour is to prevent it occurring in the first place," said Liberal Candidate for Lindsay, Fiona Scott, who made the announcement Shadow Communications Minister, Malcolm Turnbull.
"These CCTV cameras will help to reduce harassment, anti-social behaviour, alcohol-related offences, assaults, robberies and motor vehicle theft.
"Preventing crime is a whole-of-community initiative and this investment demonstrates that the Coalition is serious about engaging with Council, police, businesses and local residents in the area.
"Our commitment is part of the Coalition's Safer Streets Communities Grants program, which if the Coalition is elected, will make our streets safer by providing $50 million over four years to tackle local crime hotspots around Australia."
Mr Turnbull said the best place to tackle crime is at the local level.
"Our Plan for Safer Streets will boost the efforts of local communities to address crime and anti-social behaviour by helping them to implement crime-fighting measures such as the installation of CCTV and better lighting," Mr Turnbull said.
"This project in Lindsay will improve safety and the perception of safety and will make potential criminals think twice before offending.
"The CCTV investment is part of the Coalition's strong plan to create stronger, safer communities."