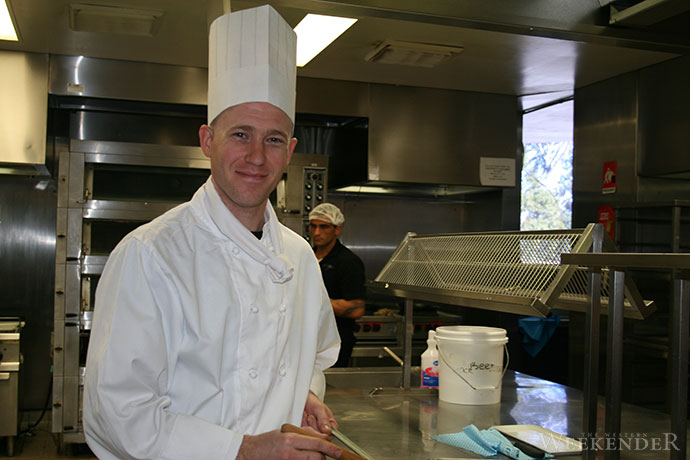 Local commercial cookery student and practicing chef, Rod Parbery, is soon to be rubbing shoulders with the world's top international chefs.
The 29-year-old Jamisontown resident has won the 2013 Oliver C Shaul scholarship, a $10,000 international study tour scholarship, and is hoping to use the prize money to fund work experience in some of London's finest restaurants.
"This is a great opportunity for me to learn from some top international chefs," Mr Parbery said.
"I always enjoyed cooking – when I worked in other jobs I would come home and make dinner – that was the best part of the day for me."
Mr Parbery is currently completing his Certificate IV in Hospitality (Commercial Cookery) at Nepean Tafe and works the kitchens at Lochiel House, Kurrajong Heights.
He hopes to take the 'Nose to Tail' food philosophy of Lochiel House with him as he furthers his career.
"Nothing we buy goes to waste, which is good for sustainability and means everything is fresh," he said.
He plans to work in London restaurants such as The Ledbury, The Hand & Flowers and Midsummer House from February next year.