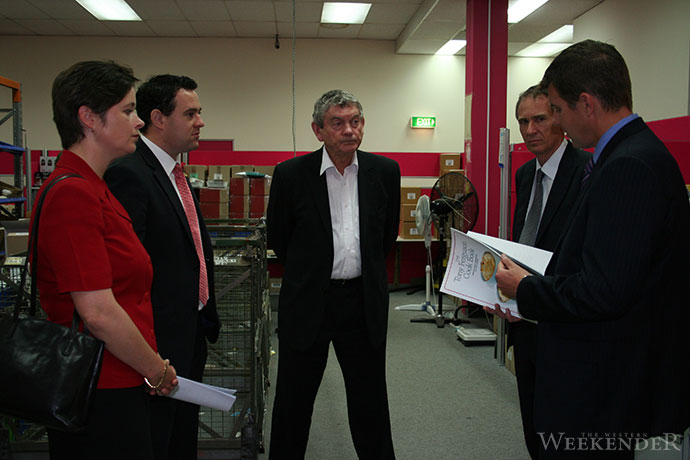 Tony Ferguson has vowed to keep his empire alive after his company, Tony Ferguson Weightloss Management Program Pty Ltd, was dramatically placed into administration last week.

Since 2004, the Tony Ferguson Weightloss Management Program has been a stalwart of the weightloss industry, leading the way in products such as diet shakes, soups and snacks.
A lucrative deal in 2005 saw Terry White Chemists stock the brand on their shelves accompanied by trained Tony Ferguson assistants offering in store help, with sales reportedly reaching over $80 million at the products' peak popularity.
However the company, along with five related businesses, were placed into administration unexpectedly 10 days ago, with creditors of the company due to meet this morning, August 30.
The move has shocked the Penrith business community.
Documents obtained from the Australian Securities and Investments Commission show that the business has been in a leadership crisis of late, with four directors leaving the company this year.
"At the moment I am working my little heart out touring Terry White Chemists to promote the hell out of Tony Ferguson products," Mr Ferguson told the Weekender on Wednesday.
"And I will continue to do this until it comes out of voluntary administration. The brand will never go away, I am a Penrith boy and want to see the brand remain in Penrith."
Tony Ferguson is a sponsor of the Penrith Panthers and has himself lived in Penrith since 1972 and says he wants the company to stay true to its local roots.
However, whilst the business is in administration Mr Ferguson has no control over what happens.
Adam Farnsworth of firm Farnsworth Shepard is managing the administration process and is exploring a potential sale.
"[I] have been advised by the directors that a Deed of Company Arrangement… is contemplated. If such an arrangement is proposed it will be voted on by creditors," Mr Farnsworth said.
Mr Ferguson added: "I spoke to the administrator who told me that it is not always the highest bidder but those who have the best interests of the business at heart, so I think that a syndicate with Tony Ferguson has a good chance."