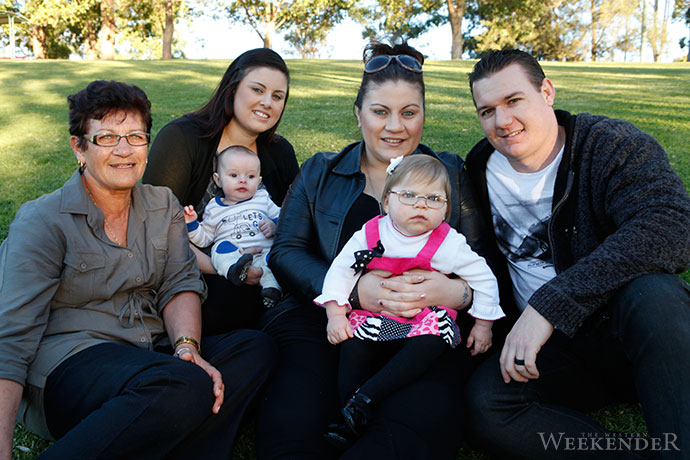 A local family are stepping up to a month-long fitness challenge inspired by their one-year-old relative, Marley, who lives with cerebral palsy.

Brittnee Robinson and her grandmother Jackie Robinson, both Penrith residents, will be teaming up with Marley's parents to raise money for the Cerebral Palsy Alliance by taking part in 'STEPtember'.
The four person team, Marleys Crew, will be walking 10,000 steps each day next month as part of the initiative.
"Seeing how cerebral palsy affects my little cousin Marley made me want to do something to help, and what better way than forming a team for STEPtember," Brittnee Robinson said.
"Marley's love for life and her determination are so inspiring that Nan and I can't wait to get out there and start clocking up our steps."
STEPtember participants will wear a pedometer every day from September 4 until October 2, logging their daily steps online and raising funds for the Cerebral Palsy Alliance while they are at it.
The initiative will see teams from Australia, Canada, the UK, the Netherlands and USA taking part.
"The Aussie competitive spirit will no doubt ensure teams from 'Down Under' enthusiastically step out and lead the charge up the virtual STEPtember mountain," said Cerebral Palsy Alliance CEO, Rob White.
Cerebral palsy is an umbrella term that refers to a group of disorders affecting a person's ability to move.
It is a permanent, life-long condition due to damage to the developing brain either during pregnancy or shortly after birth.
To sign up a team for STEPtember, or to support Marleys Crew, visit www.steptember.org.au.