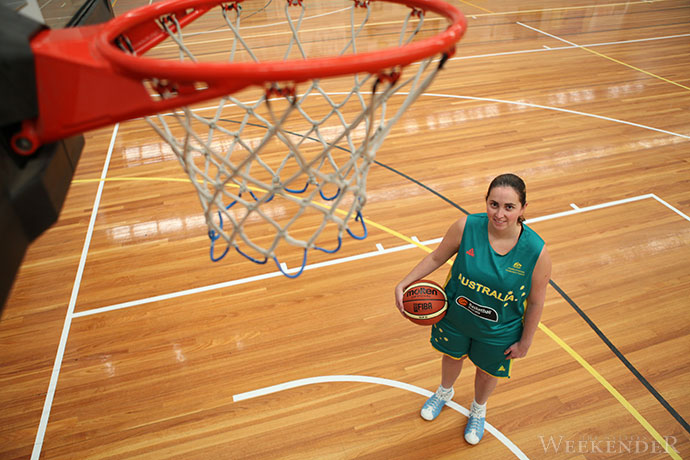 Local basketballer Karina Baines is set to prove to the world once again that she won't let anything get in the way of her basketball dreams.

The 29-year-old, who suffers from an intellectual disability, has once again defied the odds to be named in the Australian Pearls team to contest the 2013 INAS World Basketball Championships in Turkey.
"I just love the whole experience of playing for your country against the rest of the world," she said.
"I love the whole team spirit of basketball."
Baines admitted that her intellectual disability only affects her reading and learning abilities but on the court she isn't troubled.
"My disability hasn't really affected me in basketball, just more on the work side," she said.
The eager defender and shot blocker has been playing basketball on the big stage since 2000 when she was selected in the NSW Metro side.
But Baines' big debut for Australia came in 2006 when she was selected in the Pearls side who toured Japan for the fifth INAS World Basketball Championships.
Since then, the Emu Heights resident has made nearly every Australian side since and looks forward to doing so for many more years to come.
"It's very exciting travelling the world, it's such a good experience," Baines said.
"I've been to Japan, Italy, Czech Republic and Portugal over the years. I hope to continue to make the side for a few more years yet."
Baines' side will go into October's INAS World Basketball Championships in Turkey as strong favourites.
Baines' trip to Turkey is mostly self-funded but she is currently on the hunt for any sponsors who would like to contribute to her trip.
For more information call 0410 653 721.