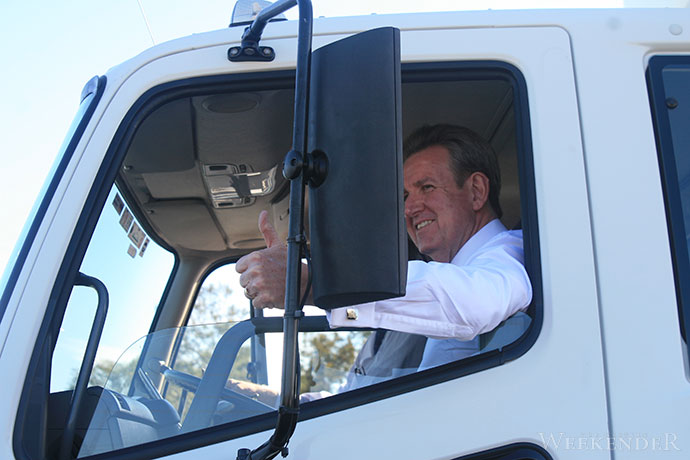 Testing out the new Erskine Park Link Road themselves, Premier Barry O'Farrell and Roads Minister Duncan Gay, gladly got behind the wheel of a truck for a ribbon cutting ceremony this morning.

The Erskine Park Link Road is a $48 million piece of infrastructure connecting Mamre Road and Old Wallgrove Road through Erskine Business Park.
It's official opening this morning marks the first Liberal Government roads commitment to be delivered, taking just two years to complete.
"This road should be called the enabler," Mr O'Farrell declared.
"This is the first major road project to be started and completed by the NSW Liberal Government and is proof that we are getting on with the job."
Jill Woods, CEO of the Penrith Chamber of Commerce, heartily welcomed the road's opening.
"This road is opening up the opportunity for businesses to get on with what they do best – business," she said.
The next stage will be the upgrade of Old Wallgrove Road, which is the last piece of infrastructure to connect the M4, M7 and Western Sydney Employment Lands.