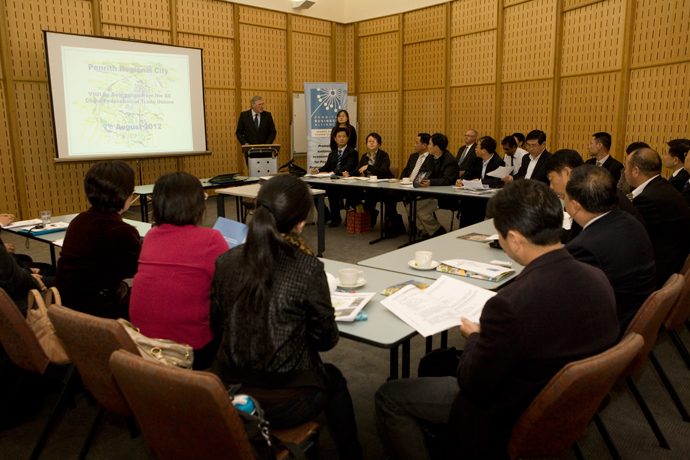 With the Federal Election to be called any day now, Penrith Business Alliance (PBA) will launch their Federal Election Advocacy Program next week.

Calling for more funding to increase jobs creation in western Sydney, the advocacy program will be presented at Penrith Panthers on Wednesday, August 7 at 5pm.
Lindsay MP David Bradbury and Liberal candidate Fiona Scott will also give their responses to the advocacy program on the evening.
Penrith Business Alliance Chairman, Paul Brennan, said the advocacy program is looking to secure Federal Government support for essential projects like the Penrith Economic Corridor, Western Sydney Employment Lands and local infrastructure projects that will attract investment by large corporations.
"We greatly look for strong leadership from our Federal Members as many of the initiatives advocated by the PBA are beyond the means of the local community and Council," he said.
"We would like to better leverage our public assets and develop mechanisms jointly with Government for seeking development partners and innovatively financing key developments in the City.
"PBA have already demonstrated such foresight through the planning work conducted in partnership with the State Government on the Penrith Health and Education Precinct."
Avoiding a significant shortfall in local jobs in years to come is one of the priorities of the Penrith Business Alliance, who have set themselves a target of 40,000 extra jobs by 2036.
As one of the key parts of their advocacy program, PBA is looking for funding from the Commonwealth Government's Industry Innovation Precinct Program announced in early 2013, which aims to set up 10 precincts in key industries and empower them to access mutli-million dollar Commonwealth grants for nationally based research and innovation.
In partnership with some 20 national and international health related businesses and research and learning organisations PBA has submitted a proposal to the Commonwealth for a Smart Health Industry Innovation Precinct (SHIP) to operate out of Penrith.
The value of the SHIP proposal is $18.75 million and a Federal Government commitment with supporting funding would see the project become a reality.
Other projects on the advocacy program agenda include the Werrington Arterial, Nepean Medical Research Institute, and a new stadium to service broader western Sydney.
The PBA needs funding around the figure of $55 million to establish the Nepean Medical Research Institute in the Nepean Hospital environs.
Members of the public interested in attending the Advocacy Program launch at Penrith Panthers should contact the PBA on 4731 5711.