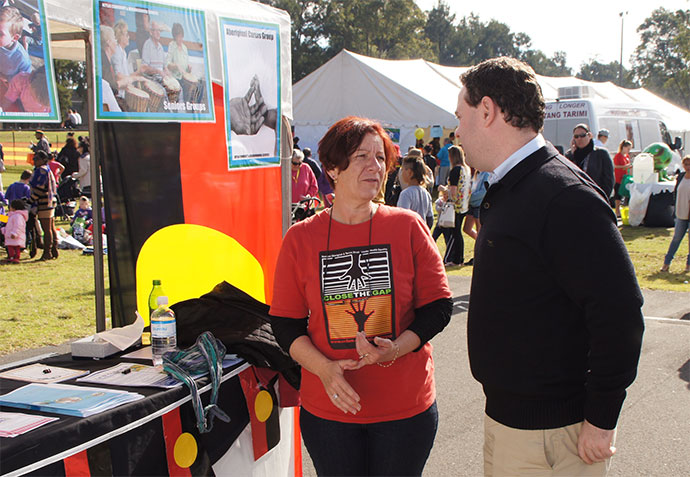 NAIDOC Week celebrations have been held in Penrith today.

NAIDOC Week celebrates Aboriginal cultures – some of the oldest and proudest cultures in the world – and their contribution to Australian life.
"NAIDOC Week is time for all Australians to celebrate the culture of Aboriginal and Torres Strait Islander people, and take pride in indigenous community strengths and achievements," said State Member for Penrith, Stuart Ayres, who took part in the celebrations at Jamison Park today.
"It is a time of celebration, a time of action, and a time to consider the difficulties still faced by some aboriginal people. By celebrating and reflecting, we can work together to make the changes we need to make."
The NSW Government has provided more than $90,000 to support NAIDOC Week celebrations across the state.
The latest funding comes during a significant year in the history of relations between the NSW Government and Aboriginal people.
This year marks the 30th anniversary of the NSW Aboriginal Land Rights Act and the release of the NSW Government's new plan for Aboriginal affairs, OCHRE – Opportunity, Choice, Healing, Responsibility and Empowerment.
As communities across NSW celebrate NAIDOC Week and shared pride in Aboriginal cultures, they can look forward to seeing real progress as we begin to roll out new initiatives that support Aboriginal language and culture; invest in education and real jobs and; enhance capacity for local decision making.