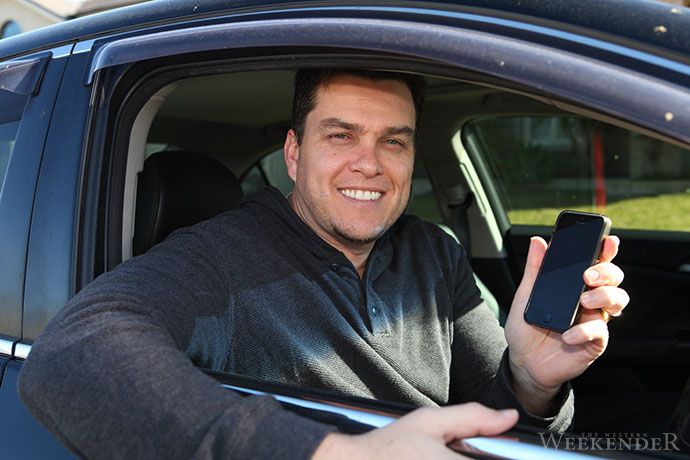 A Claremont Meadows man has created an iPhone app aimed at saving the lives of teenagers.

Peter Watson developed the app called 'Speed Notify', which is designed for parents of young P-plate drivers to make sure their kids are sticking to speed limits on our roads.
Using GPS technology to measure speed, the app will instantly notify a parent when their child is in a vehicle that's exceeding the speed limit, which parents can set manually.
The alarmed notification will include the speed, time, date and exact location of the offence via a Google map.
Mr Watson, a full-time web developer, got the idea for the app after he was passed by a speeding P-plater on the way home from work.
"I was driving home one day from a meeting when some yahoo P-plater overtook me, and I realised at that moment that if only his parents knew how fast he was driving their car," Mr Watson said.
In the three months since its release, Speed Notify has been downloaded from all corners of the globe including Asia, UK, US, Europe, South America, the Middle East and Africa.
"I am yet to come across a parent who thinks Speed Notify is a bad idea," Mr Watson said.
"P-plate drivers are a huge percentage of our road toll… if we can just make them think twice it's going to save lives."
For Speed Notify to work it has to be downloaded on the phones of both the parent and the teenager, and only the parent can control the app.
If the teenager turns it off or logs out, the parent will also be instantly notified.
"What parent out there isn't concerned when their 17-year-old is out on the road for the first time?" Mr Watson said.
"The whole point of this app is not to bust kids for speeding; it's to stop them from speeding."