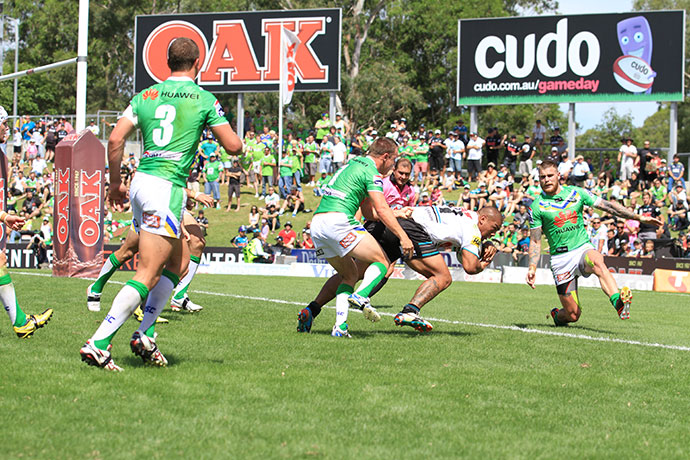 In years to come, last Sunday's game against the Wests Tigers will be one most of us probably won't remember. Just another game, in another season, with nothing particularly special about it.

And it's true – the match was a typical game of club footy, involving two western Sydney clubs, and the result didn't go Penrith's way.
The truth is though that in the context of the 2013 season, that loss hurts.
It was an opportunity for Penrith to solidify their spot in the top eight, and to win in front of a massive crowd. Leading 18-4 against an injury-ravaged team coming last, the Panthers should have been able to close out the match with relative ease. It wasn't to be, however, and Penrith learnt a valuable lesson about respecting the opposition.
The big challenge for Penrith this weekend will be putting that loss behind them and returning to the kind of form that saw them win three games in a row in May.
RAIDERS ARE HOT
It may be freezing cold down in Canberra at the moment but the Raiders are in some red hot form. Sure, they should have put Brisbane away better than they did on Monday night, but nobody would be complaining about a 12-point win against a team that boasts an impressive roster and, on their day, can be close to unbeatable.
Canberra had a disruptive first few weeks of the season with the Josh Dugan drama dominating headlines, but have managed to get themselves into a bit of a groove of late and whilst they have struggled to back-up wins at times, they've certainly been competitive in the games they haven't won of late.
DEFENCE IS THE KEY
The Tigers' match-winning try last weekend came from some poor defence out wide, and Penrith will be most certainly be caught with their pants down if they produce some of the defensive lapses they did against the Tigers. A better side may have given the Panthers a bit of a football lesson last weekend.
David Simmons is in career-best form but must remain totally switched on out wide, and the Panthers need to remain cool, calm and collected and not take the risk of rushing up out of the line, which happened a few times last weekend. If Penrith can keep their line in tact, as they did in their mighty defensive efforts against the Dragons, Warriors and Melbourne, then Canberra may find it hard to score points.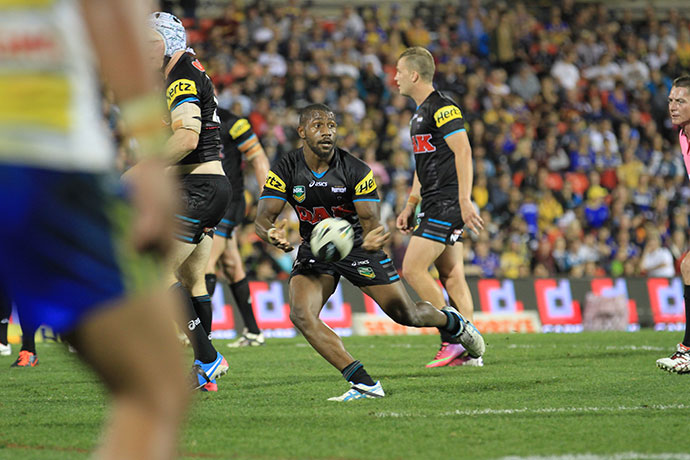 THE SEGEYARO DIFFERENCE
James Segeyaro produced an incredible try-saving tackle last weekend, but in attack, was a little quieter than usual. His incredible spark off the bench will be crucial against Canberra on Saturday, as there's little doubt that the Raiders can sometimes struggle to contain sides with attacking flair.
Segeyaro has been one of Penrith's best players this season and has been like dynamite when he comes on to the park. In some ways, it seemed like Segeyaro tried too hard last weekend, which can sometimes have the opposite effect to the result you're looking for, and probably explains why he got into a little bit of trouble with the referees.
Segeyaro is the kind of player that could really cause Canberra headaches this weekend. Let's hope he does.
THE FINAL WORD
Penrith can beat Canberra but they must go back to the style of game they played against the Dragons, Warriors and Storm. It was a style that saw a committed, 80 minute effort, and that's something that was lacking last weekend.
At 18-4, Penrith switched off. Switching off against Canberra will have similar fatal results not just for this game, but potentially the season.
The late inclusion of Matt Moylan will be a huge boost for the Panthers, while the Raiders will be without Edrick Lee who has a broken arm.