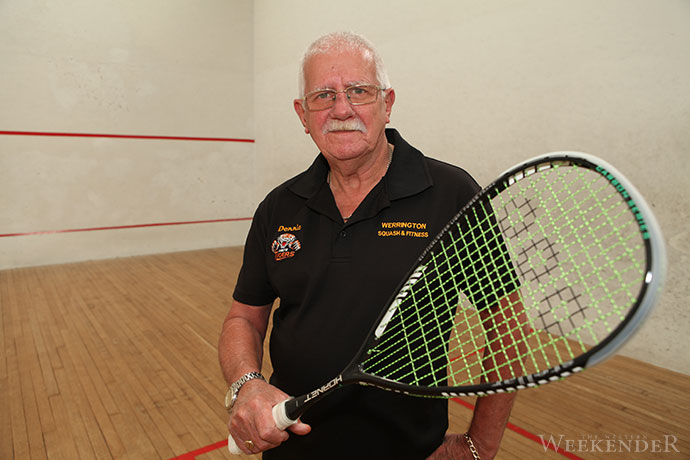 Four popular sports are set to battle it out for one coveted spot in the 2020 Olympic Games, and local representatives are joining the debate over which one should be selected.

Squash, wrestling and a dual bid from softball and baseball are the final contenders to be included in the 2020 Olympics, to be held in either Tokyo, Istanbul or Madrid.
This week the Weekender contacted local representatives from the four contenders to find out why their chosen sport should get the final place.
Dennis Spicer from Werrington Squash Courts has been involved in the popular racquet sport for more than 40 years and says it's an outrage that squash has never been included in an Olympic Games.
"It's absolutely terrible because, according to a study conducted 10 years ago in the US, squash is ranked the number one sport in the world that will give you physical benefit," he said.
Mr Spicer believes squash deserves a place in the Olympics over other already included controversial entrants.
"Squash is a lot better than synchronised swimming, that's not a sport, it's a ballet," he said.
"If ping pong and shuttlecock are an Olympic or Commonwealth sport, squash should be too because it's more brutal."
Hot favourite to stop squash from entering the Games is the ancient sport of wrestling.
Wrestling has been part of every Olympics since 1896 (except 1900) but was controversially dropped from the 2020 program back in February.
The decision was met with fierce objection as the sport is regarded as a tradition Olympic discipline.
"I can give you one reason why wrestling should be back in the Games, because it's the best sport in the world," Elite Fight Gym Wrestling Coach, Avtar Singh Dhesi said.
"Taking wrestling out of the Olympics is like taking a teddy bear off a kid that's had the teddy bear their whole life.
"The only problem wrestling faces is we are up against a lot of sports that have a bigger spectator base, although we've had plenty of exposure of late through the success of MMA."
But squash and wrestling will have to contend with the powerful force of a dual bid from former Olympic sports baseball and softball.
The two sports were last represented in the Olympics in Beijing in 2008 but were dropped to make way for golf and rugby sevens in 2016.
President of Penrith Baseball, Ben Gardner, said getting back into the Olympics would put the sport back on the international map again.
"It will be an exciting time if baseball can get back on the Olympic schedule," he said.
One local athlete that could be part of the 2020 Olympic softball team is Australian Under-19's vice captain, 18-year-old Taylah Tsitsikronis.
"Going to the Olympics would be amazing, it would be such a big thing for me," Tsitsikronis said.
"I always said to my mum I want to be in the Olympics and play for Australia. When softball was taken out it was a shock because I loved the game but it was strange to me that other people didn't."
A final decision will be made in September.
Join our Facebook poll at www.facebook.com/westernweekender.