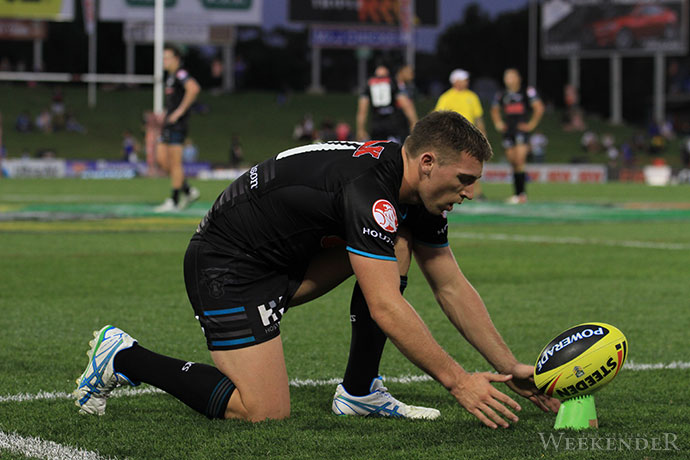 Rising Panthers star Bryce Cartwright is one step closer to making his NRL debut after being named on the bench for the Windsor Wolves this weekend.

Cartwright, the nephew of Gold Coast Titans coach and Panther legend John Cartwright, has been setting the Holden Cup competition alight this year and according to Wolves coach, Garth Brennan, more than deserves his place.
"Bryce will push up to reserve grade this weekend and will get some game time off the bench from me," he said
"It's exciting times for Bryce because there's some high hopes for him here at Panthers. The name Cartwright and Panthers go hand-in-hand and this is just another step in Bryce's development."
Cartwright joins fellow Holden Cup stars George Jennings, Kieran Moss and Daniel Foster to make the early season transition from the Under 20's to the NSW Cup.
Last Saturday afternoon the Wolves put in their best performance of the season defeating Mounties 48-6.
"It was the most pleasing performance of the year for us, there's no doubt about that," Brennan said.
"It's important that we start to have that ruthless attitude with our defence and I think we showed that."
Coach Brennan said he was particularly impressed with his side's defensive effort and that the threat of Mounties half Sam Williams was nonexistent.
"There is certainly some ability in our football side like Cameron Ciraldo, Brad Tighe, Wes Naiqama and Nathan Smith – players who have played plenty of football between them," he said.
This Saturday afternoon the fourth-placed Wolves head to Kogarah to take on the eighth-placed Illawarra Cutters for their second meeting of the season. Kick off is 1.10pm.