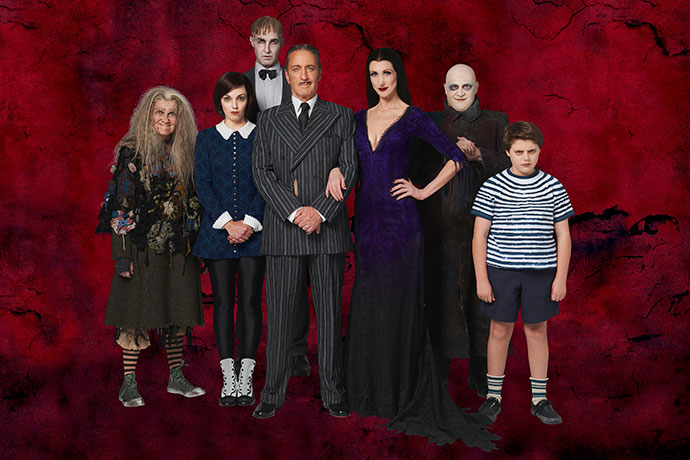 Broadway's smash hit musical comedy 'The Addams Family' comes to spooky spectacular life premiering on Saturday, March 23 at Sydney's Capitol Theatre.
'The Addams Family' features an original story based on the characters from the popular television series and film; and it's every father's nightmare. Wednesday Addams, the ultimate princess of darkness, has grown up and fallen in love with a sweet, smart young man from a respectable family. A man her parents have never met.
And if that weren't upsetting enough, she confides in her father and begs him not to tell her mother.
Now, Gomez Addams must do something he's never done before – keep a secret from his beloved wife, Morticia.
Everything will change for the whole family on the fateful night they host a dinner for Wednesday's "normal" boyfriend and his parents.
'The Addams Family' features a book by 'Jersey Boys' co-writers Marshall Brickman and Rick Elice, and music and lyrics by Andrew Lippa.
It stars John Waters as Gomez Addams, Chloe Dallimore as Morticia Addams, Russell Dykstra as Uncle Fester, Teagan Wouters as Wednesday, Ben Hudson as Lurch, Meridith O'Reilly as Grandma Addams, plus a host of young male actors as Pugsley.
The production is directed in Australia by Broadway legend Jerry Zaks and choreography by Sergio Trujillo.
Described as "insanely funny", "a definite must-see" and "full of charm, wit and surprises" this musical will have the whole family in stitches.
'The Addams Family' premieres at the Capitol Theatre on Saturday, March 23. Tickets start at $49 and is suitable for anyone over seven-years of age.
To book or for more information call 1300 723 038 or visit www.ticketmaster.com.au.
FYI has four double passes to 'The Addams Family' musical to give away (For Tuesday, March 19 performance). For your chance to win, SMS the code 'SPOOKY' to 19 19 18. Entries close Friday, March 15. Authorised under NSW Permit Number LTPM/12/01138. Terms and conditions at www.westernweekender.com.au