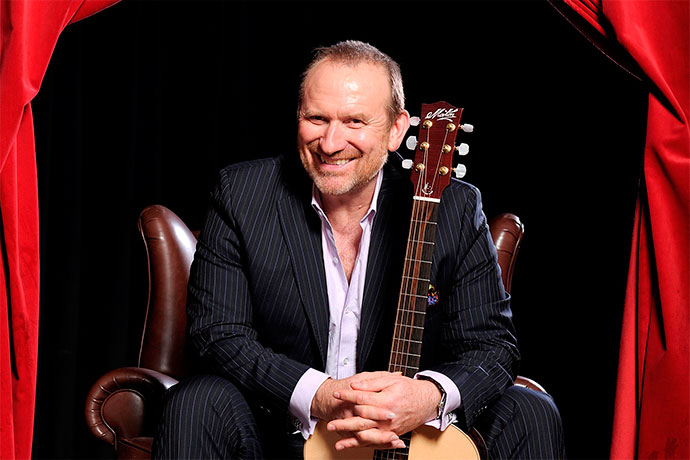 Colin Hay: "An aboriginal man once came backstage after a show and said to me in a kindly voice, 'where's your dance? I used to like your dance, you've lost your dance mate, you've gotta find your dance'. So, I set out in search of it, looking here, there and everywhere in all corners of the globe. Quite soon I realised that 'finding my dance' is an inner search, and that whilst I may never truly find it, it matters not. What's important is to keep searching, and in the process, refine and simplify the steps".

Themes of redemption and renewal come naturally to 59-year-old Colin Hay, as he is in the midst of a remarkable renaissance.
While his voice and visage are still familiar to millions from his tenure as front man, principal songwriter, and lead vocalist of pop sensations Men at Work ('Down Under', 'Overkill', 'Who Can It Be Now?'), the past 20 years have found him quietly yet tenaciously re-introducing himself to new generations of fans.
It has been an organic process, building momentum through constant touring, and film and television exposure.
'Finding My Dance' is Hay's expression for connecting with one's authentic self.
In the process, he takes the audience on a musical journey, sometimes straight down the main road, and sometimes taking the twists and turns of the road less travelled.
Whether or not you have seen him before, you will laugh, you may shed a tear, but you will most certainly be more than entertained.
Hay is at the absolute peak of his craft. As a writer and vocalist, he has never been more masterful.
Don't miss the legendary Colin Hay when he performs at the EVAN Theatre, Penrith Panthers, on Sunday, February 24 at 7pm.
Tickets are $49.
To book or for more information call 1800 061 991 or visit www.penrith.panthers.com.au.