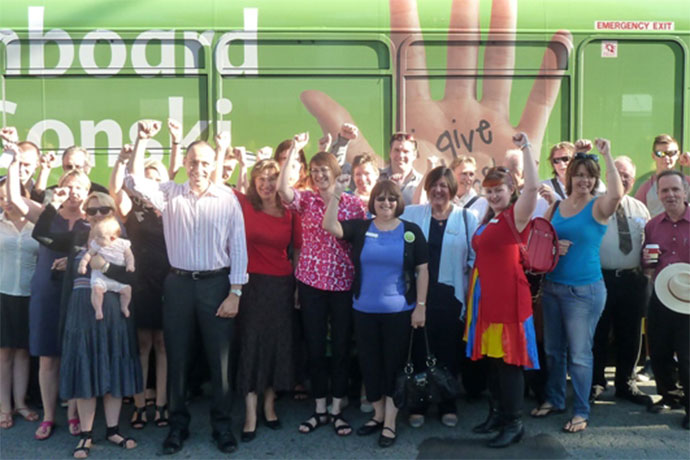 Local Federal Labor representatives have challenged the NSW Liberals to throw their support behind a fairer school funding model.

Federal Member for Lindsay, David Bradbury, and Labor candidate for Macquarie, Susan Templeman, joined parents, teachers and principals from schools in the Penrith Valley and Blue Mountains regions on Sunday morning as they boarded the "Gonski bus".
The group, which included representatives from Cranebrook High School, Jamisontown Public School, Cambridge Gardens Public School and Faulconbridge Public, joined Federal Minister for School Education, Peter Garrett, to urge the NSW Liberals to "get on board" with Labor's National Plan for School Improvement.
Mr Bradbury and Ms Templeman both called on local NSW Liberal MPs to support the new funding model.
"Labor believes every child in our community deserves a great education, regardless of where they live, where they go to school, their family background or personal circumstances," Mr Bradbury said.
"That's why I'm calling on the NSW Liberals to put aside politics and work with us on our plan for better schools."
"Our local kids deserve to receive fair funding for their education, and the proposed reforms will deliver that – but only if MPs like Stuart Ayers, Bart Bassett and Roza Sage stand up for education funding changes," Ms Templeman said.
The Australian Education Union's (AEU) Gonski Buses will be running throughout Western Sydney over the coming weeks, yesterday visiting Cranebrook High School and Colo High School in Richmond.