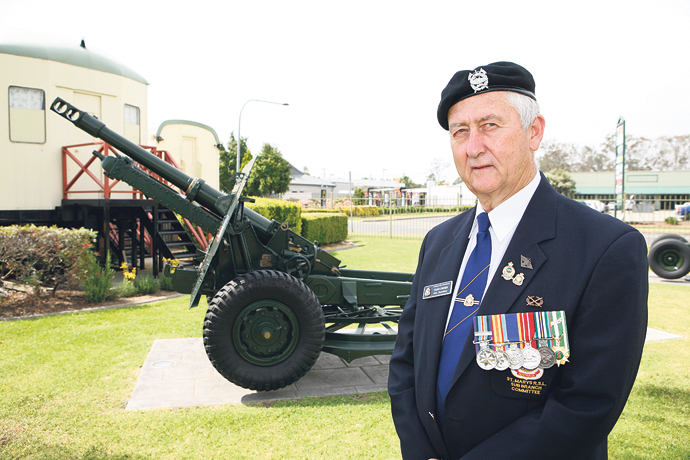 For each Australian, Remembrance Day marks more than just the armistice that ended the First World War on November 11, 1918.

For some, the day is very close to their hearts – a time to remember the contributions of family members and previous generations who served and died in armed conflicts.
To others, Remembrance Day is an opportunity to thank complete strangers who put their lives in danger and risked their safety to protect the nation.
But for Vietnam Veteran and Secretary of the St Marys RSL Sub Branch, Tony Fryer, it is not only a day to remember his colleagues but a time to thank all the carers who by no choice of their own have been burdened with caring for returned servicemen.
"I was one of the last conscripted to Vietnam and was there for just under two years," Mr Fryer said.
He served as a crew commander of an armoured personnel carrier and when the troops were instructed to withdraw at the end of the war, he stayed on as a driver of a fire support vehicle to help with the logistically difficult task.
"Remembrance Day is a time to reflect for me on my comrades, not just who have given their lives but given their lives in different ways to the country," he said.
"It is so important to remember our fallen and injured soldiers, but the families, the carers of our injured soldiers have also been impacted.
"When you think about it, anyone involved in such a tragedy will also have family and friends who are impacted – the partners of returned servicemen did not ask to be carers yet they have been burdened by that responsibility, because that is what families do."
The St Marys RSL will be holding a ceremony at 10.40am on Sunday, November 11 at the memorial site next to the train near the club.
A service will be held at Memory Park in Penrith at 10.45am on Sunday, with light refreshments at Penrith RSL afterwards.
One minute's silence will be observed nation-wide at 11am.