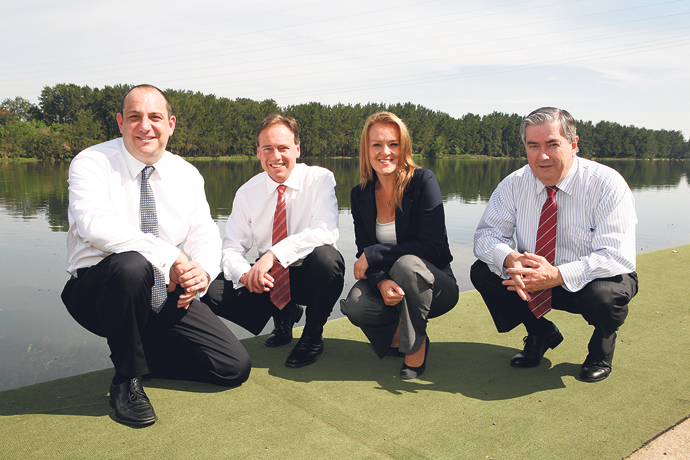 The Coalition is planning to roll out up to 20 local projects in the Penrith region to address environmental challenges with the support of local action groups if elected to Government.

Shadow Minister for Climate Action, Greg Hunt and Liberal candidate for Lindsay, Fiona Scott, met with local green action groups and Penrith City Council's Mayor and Deputy Mayor on Tuesday to discuss grassroots opportunities to improve the local environment.
Under the Coalition's 'Green Army' plan, youths between 17 and 24-years-old would be recruited in groups of roughly 10 to work on different projects under the supervision of a co-ordinator.
"We are consulting with the community to see what sort of projects are already underway and what projects would be suitable for the 'Green Army' – whether it be managing algae blooms in the Nepean River or local parks and wetlands," Mr Hunt explained.
"We would be looking at rolling out up to 20 projects over a five year period in the Penrith region, and pay the youths involved a training wage – not only would they be helping the environment but they would also receive valuable experience that could help them into council traineeships or simply contribute to their professional development."
Ms Scott said that there is a great opportunity for local groups and young people to be more involved in Penrith's environment.
"We have a lot of natural history here and Penrith is such a beautiful region so it is important that we work to protect our natural assets," she said.
Mr Hunt added that the Green Army policy complements the Coalition's broader environmental policies – including their steadfast opposition to the carbon tax.
"Our door-knocking in the region has shown that as families receive their first bills after the carbon tax they are shocked at the impact – people are quite upset still," Ms Scott said.
Mr Hunt added that the Coalition is developing environmental policies that will see an actual reduction in emissions, not an increase in electricity prices.
Tuesday's meetings have been considered a great success.