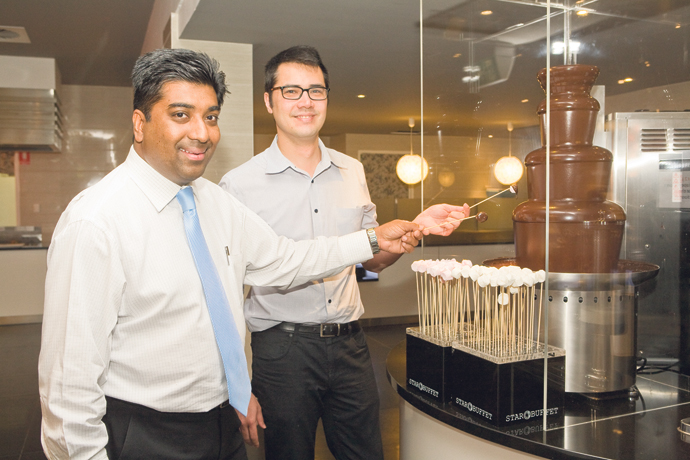 Penrith RSL has made history with the opening of their new buffet as the local club continues to emerge as a revitalised market leader.

Penrith RSL has celebrated the completion of the new Star Buffet, a complete buffet restaurant, seating 700 people and offering a bigger selection of food than has ever been seen before.
"This is a big thing for Penrith, to have a facility like this. There are no buffets of this kind in Penrith, we lack a good quality food outlet and I think we have done it here. It is a one-stop-shop for everything," said Penrith RSL Chief Executive Officer, Neel Chand.
The restaurant boasts many different styles of food from around the globe including teppanyaki, carvery, oriental food and even a Sushi Train, as well as seafood, salad and dessert.
The size of the restaurant is not only a first for Penrith but according to Mr Chand, it is a first for western Sydney.
"It is very, very affordable and there is so much variety in foods. This is, by far, the biggest buffet in western Sydney," he said.
"Just the sheer volume of people that we can seat here – we can take large groups of hundreds and it is still minimum cost."
The new car park at Penrith RSL has been under construction since April however, according to Mr Chand, it is nearing its completion and could be ready for use in less than two weeks.
"With the car park almost ready and the Star Buffet already in use, this is a big time for us. We can expect to see more people, it is going to be great," he said.